How to Clean Jewelry
Knowing how to care for your jewelry will help preserve it and keep it looking beautiful longer. Follow these simple tips to care for the following jewelry and jewelry materials: gold, gold plated, platinum, sterling silver, bronze, copper, simulated gemstone and most gemstone jewelry.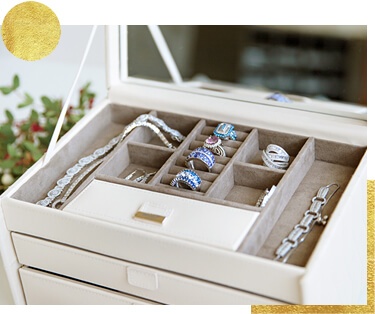 How to Collect Rocks, Minerals & Gemstones
The Gemopedia™ is your all-in-one resource for gemstone history and education. Discover exotic gem colors, gem shapes, gemstone properties, and more to help you identify and enjoy the gems in your collection. Visit the Gemopedia™ to see more!