Morganite Jewelry
Be pretty in pink with morganite jewelry. This gem provides a subtle and romantic pop of color to engagement rings or any outfit.
158&nbsp Products
Sorry, you may only compare up to 4 items. Please remove an item to add a new one.
Gemstone Information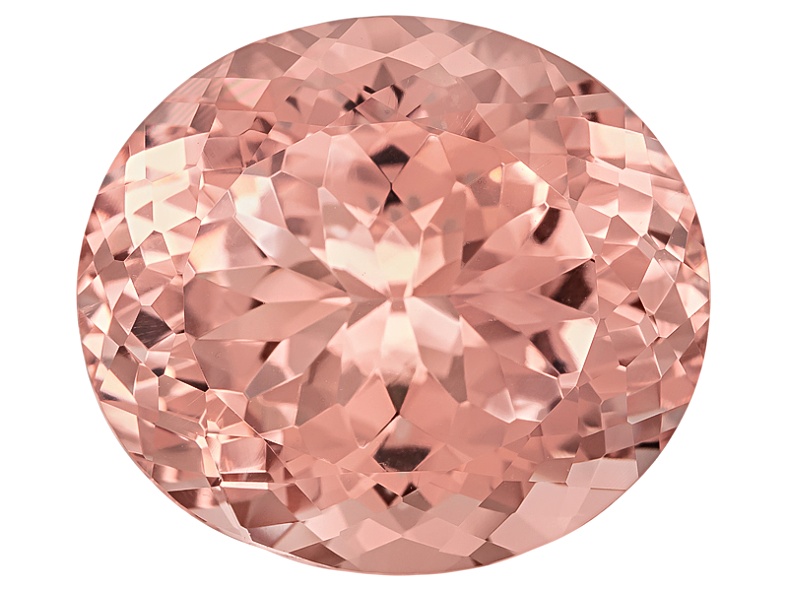 Gemopedia™
Morganite is the pretty, peachy-pink variety of beryl, cousin to more familiar beryl varieties, emerald and aquamarine. Morganite's beautiful, feminine colors are a result of the presence of manganese and iron. After its 1910 discovery in Madagascar, the famous gemologist George F. Kunz proposed to name the gem in honor of financier and gem enthusiast J. P. Morgan. Morganite has many redeeming qualities, including good Mohs hardness, luster, and clarity. The two major sources are Brazil and Madagascar. Stones also come from Afghanistan, China, Mozambique, Namibia, Pakistan, Russia, and the United States. Quality morganite stones in large sizes remain relatively rare.
Affordable Pink Morganite Jewelry
A member of the beryl family, morganite is every bit as beautiful as its legendary sisters: aquamarine and emerald. Offering stunning pink hues that range from the palest pink to vibrant salmon, morganite jewelry can add a feminine touch to any ensemble.

Morganite, first discovered off the coast of Madagascar at the dawn of the 20th century, is relatively new on the gemstone scene. With a gorgeous pink hue that demands attention, it's hard to believe we missed it for as long as we did. It has made the most of the last century though, as morganite is now one of the hottest and most fashionable gemstones around. Named for millionaire banker J.P. Morgan, morganite jewelry's gorgeous, opulent look really lives up to its namesake.

Quietly beautiful, morganite is a subtle yet memorable shade of pink that keeps necklaces elegant and bracelets dazzling. Explore more beautiful morganite jewelry options like morganite rings, morganite pendants, morganite earrings and even loose morganite stones. Prepare to look pretty in pink as never before. Morganite pairs well with rose gold jewelry, helping to bring out the metal's soft pink tones, but a variety of metals and colors – from white gold to sterling silver – are available as well, allowing you to pick the morganite piece that best fits your own sense of style.

Morganite jewelry is available from great JTV brands like Bella Luce, the Park Avenue Collection, the Artisan Gem Collection and, of course, it's the titular stone of Cor-de-rosa Morganite. If you find yourself still searching for the right color, explore similarly warm-hued gemstones like spinel, garnet, rhodolite and classic ruby, all of which feature red hues from rose and raspberry to deeper crimsons.
Origins of Morganite
Morganite, the sister stone to JTV's Cor-de-Rosa Morganite> which represents some of the very finest material found today.
Where does JTV get Morganite?
As of August 2011, JTVs overseas buying team reports increased prices as much as 50% for morganite. Also, due to availability issues, shipments of morganite from our Bangkok team will only occur every 2 to 3 months. As demand for morganite has risen dramatically, suppliers are struggling to keep up which causes prices to rise substantially. Now is the perfect opportunity to purchase cor-de-rosa morganite gems or Morganite jewelry from JTV while these beautiful gems are still available and the prices are right.