You might have heard of the unspoken rule to never mix your metals, but that's only because some are afraid of the challenge. The mixing of different metal jewelry involves wearing more than one type of metal jewelry whether that be basic metal pieces and or mixed metal pieces. People make it harder than it seems, but mixing metals will elevate your style and it's easier than it looks.
Balance
You never want too much or too little, which is why you want just the right balance. Avoid having one metal overpower the other(s). If you have four gold rings and one silver, it will disrupt the flow of the style and make it look unnatural. Even out the use of different metals throughout your outfit or pick a dominant metal to start and then add others that are complementary to the outfit and accents the other jewelry well.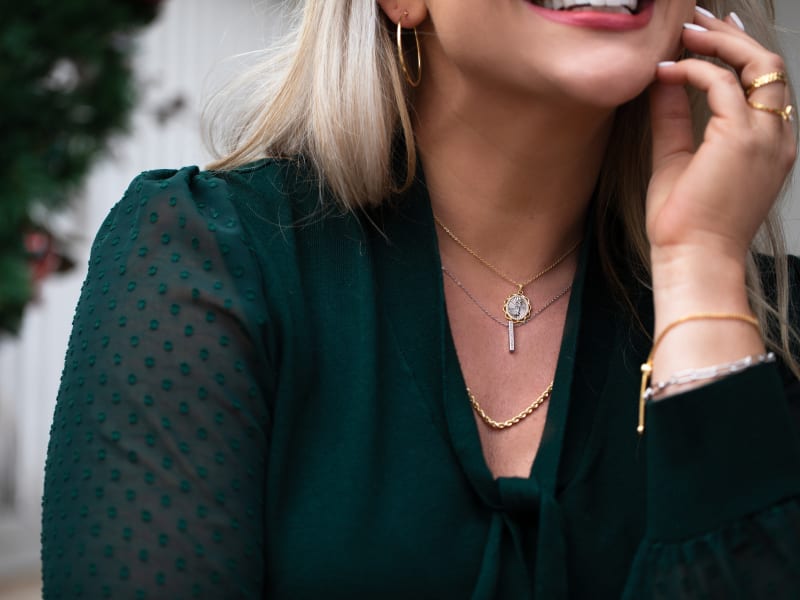 Opposites Attract: Size, Texture, and Finishes
When personalizing your look, mixing statement and simple pieces as well as different textures and finishes adds dimension to your style. Try combining the chunky statements and delicate chains or add hammered, brushed, and high-polished surfaces to create a fascinating contrast and give each piece its own spotlight. Experiment with your collection and find the combination that reflects your personal flair.