From loose gemstones to mineral specimens, expand your gemological education and explore your own gemstone journey.

Tune in and watch Gem Discoveries by gemstones.com Mondays at noon ET.
Watch Now!
Explore spectacular colors with opal gemstones from JTV. Available in a variety of different cuts, find beautiful stones at affordable prices. Shop a rainbow of opal gemstones today.
Sorry, you may only compare up to 4 items. Please remove an item to add a new one.
Gemstone Information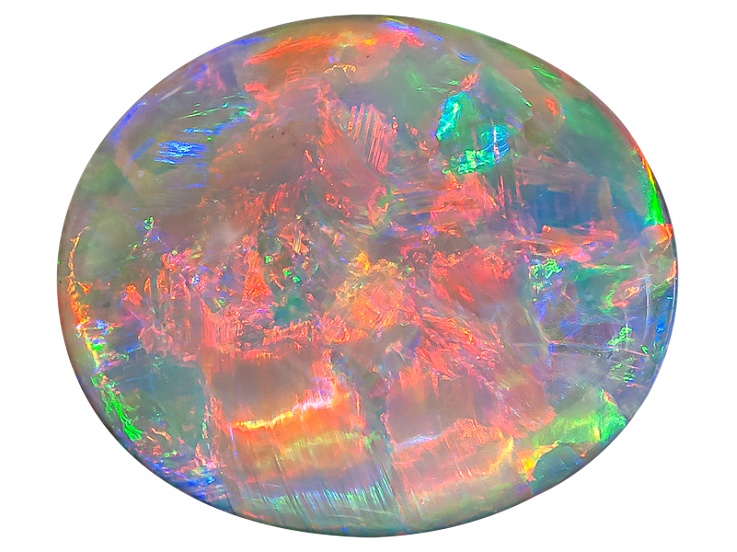 Gemopedia™
While we often think of opal in terms of phenomenal play of color, this gemstone family is full of other unique and appealing members that have their own allure. Gems can be transparent, translucent or opaque and form in almost any color in many locations around the world. Get to know all the varieties of this unique family by looking at our fire opal, dendritic opal, hyalite, Caramel Spice Opal (TM), Morado Opal (TM), along with even more blue, pink and green varieties. With such an endless array, opal truly is the 'Queen of Gemstones'.
Loose Opals
Sometimes, the only way to get a perfect piece of jewelry is to have it custom made, just for you. If you love opals, the selection of loose opal gemstones at JTV is the perfect place to find the ideal center stone for the statement piece of your dreams. Whether you love black opals, white opals, or fire opals - in a full spectrum of shapes and sizes - JTV has loose opal gemstones to fit your style, desired setting, and budget.

It's not uncommon to want to update a beloved piece of jewelry with additional or replacement stones. Whether it's to commemorate a birthday or anniversary, celebrate a special event or simply to give yourself a well-earned treat, swapping out an older, less brilliant stone with a new opal gemstone is a great way to bring new life to an older piece of jewelry. Opal rings are versatile, classic beauties; why not update that favorite setting with a stunning new loose opal? Maybe you've got a lovely pendant necklace setting with a less-than-perfect stone. Swap it out! When you find your loose opals at JTV, you know you're getting quality gemstones for a fair, affordable price.

While loose opal gemstones often come from Australia - the world's largest supplier of precious opal gemstones - Ethiopian opals have been becoming more common in the loose opal market since the early '90s. The US and Mexico are also players in the opal gemstone mining industry. But no matter where our loose opal hails from, you can be sure that JTV stocks only quality pieces at affordable prices.
You might also be interested in: Black Opal Gemstones
Share the Jewelry Love
Shop your favorite photos and share your own with #JTVjewelrylove for a chance to be featured!