Turquoise Jewelry
Reclaim relaxation with turquoise jewelry. Browse a stunning selection of turquoise at JTV, from necklaces to rings and everything in-between.
786&nbsp Products
Sorry, you may only compare up to 4 items. Please remove an item to add a new one.
Gemstone Information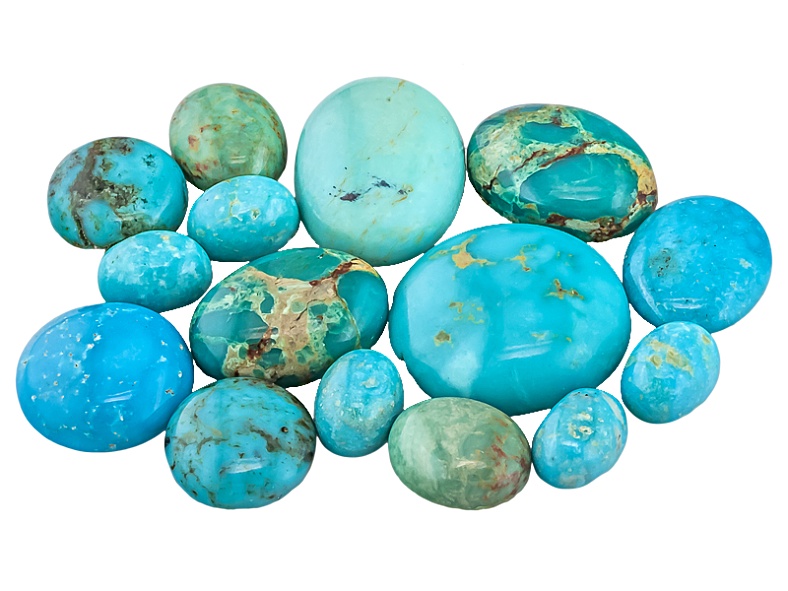 Gemopedia™
December's birthstone, turquoise was among the first gemstones ever mined. Stunning sky blues to stimulating sea greens have made turquoise one of the most popular color trends in jewelry history. Copper gives turquoise its range of blue hues while iron is responsible for its green colors. Treasured since the days of ancient Egypt, and the thousands of years since, turquoise is said to bring good fortune and happiness to those who wear it.
Let your true colors shine with the glowing color of turquoise jewelry at JTV. With dozens of metals and styles to choose from, you'll find the perfect loose turquoise gemstones, explore similarly discounted jewelry such as vintage jewelry, solitaire pearls, and topaz earrings. Get creative and mix and match your turquoise pieces with other jewelry, too.
Whether you go with something more bold or subtle, the most important thing is that the jewelry enhances and accentuates your personal style. And, when there's over 1,000 items to choose from, we're pretty confident that you'll meet your style match. Find the perfect piece right here at JTV, whether you're starting a new turquoise jewelry collection, or adding to one you already have.
Tips to Keep Your Turquoise Jewelry Clean
Store turquoise jewelry separate from other gemstones
Apply makeup before putting on your turquoise jewelry
Remove your turquoise jewelry before completing household chores
Do not use commercial jewelry cleaner on turquoise jewelry
Use a soft brush and water to clean the stone
Men's Turquoise Jewelry
Our stunning turquoise jewelry collection isn't just for women. JTV's exclusive men's collection of turquoise jewelry will bring the subtle touch of color you are looking for. Ditch the classic men's ring and upgrade to one of our blue turquoise rings. Whether you are looking for a wedding band or everyday ring, we have exactly what you are looking for.