Sorry, you may only compare up to 4 items. Please remove an item to add a new one.
Gemstone Information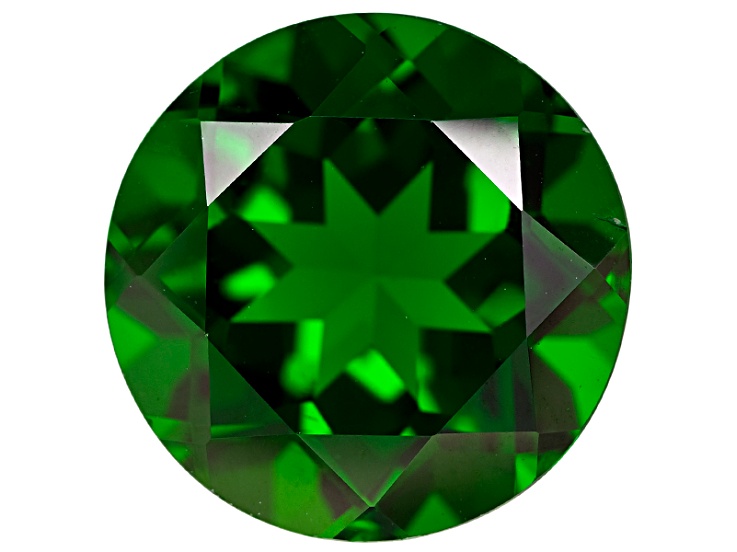 Gemopedia™
Chrome diopside has several origins, but most of the finest material, and the only commercially viable deposit, is in the Republic of Sakha in Siberia, Russia. As you can imagine, production of this Siberian treasure is sporadic due to extreme winters that last more than eight months. The vivid greens of chrome diopside are a welcome alternative to rare and pricey emerald or tsavorite garnet, but it has yet to gain mainstream recognition due to its limited availability. Minor sources of chrome diopside include Australia, Austria, Canada, Finland, Italy, Madagascar, South Africa, and the United States.
Russian Chrome Diopside Jewelry
If you've got a thing for green, you'll be drawn to chrome diopside jewelry at JTV! Found primarily in Russia, chrome diopside reflects vivid, vibrant hues that are truly breathtaking. Friends will be green with envy when they see you in a stunning piece of Russian chrome diopside.

The bright gemstone comes in all cuts from round to marquise to pear. From chrome diopside earrings to necklaces, JTV offers incredible deals so you can look fashionable at an unbelievable price. Browse JTV's selection of chrome diopside jewelry to see how much you can save today. Buy a beautiful piece of jewelry to add to your collection.

There's no need to limit the occasions you can wear this vivid green gemstone. Always tell time in style with a beautiful chrome diopside watch from Facets of Time. Find chrome diopside bracelets that are perfect for everyday wear.

Set chrome diopside jewelry in sterling silver or 10k yellow gold for stand out style. Give your outfit a pop of green color with a 3-stone ring or pendant necklace. The remarkable variety of JTV's affordable collection of chrome diopside jewelry makes it easy to find a piece that fits your bright style. See all the brilliant necklaces, bracelets, watches, earrings and more that create the Russian chrome diopside jewelry collection on JTV.com.

Look gorgeous in green as you dazzle in a piece of chrome diopside jewelry! Check out other gemstone jewelry like emerald and peridot that also shine in green. Shop JTV for awesome deals on chrome diopside jewelry and other splendid gems.
You might also be interested in: Citrine Jewelry
Share the Jewelry Love
Shop your favorite photos and share your own with #JTVjewelrylove for a chance to be featured!