Limited Time Only
6 months promotional financing available on orders of $149 or more
or
12 months promotional financing available on orders of $299 or more
made with your JTV Preferred Account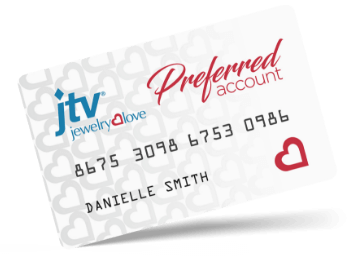 Share the Jewelry Love
Shop your favorite photos and share your own with #JTVjewelrylove for a chance to be featured!
Buy Jewelry and Gemstones Online
As the leading retailer of jewelry and gemstones in the United States, JTV (Jewelry Television) offers extraordinary products at extraordinary prices just for you. Get the looks you love and the prices you love even more on exclusive JTV jewelry brands, plus gemstones from around the world.
From simple and subtle to bold and beautiful, discover your jewelry love with everything from classic styles to the latest looks. Sparkle and shine with an extensive selection of rings, earrings, necklaces, bracelets, watches and more to complement any outfit or occasion. Elegant essentials such as Moissanite Fire rings and diamond necklaces light up your look and are sure to leave an impression.
As the world's largest retailer of loose and wholesale gemstones, JTV is also your source for exotic and unique treasures for your collection. Whether you're an experienced gem collector or just starting to discover your gemstone passion, we offer must-have gems at prices you can't miss. From rubies and emeralds to sapphires and beyond, discover great gemstone discounts on some of your favorite gems!