Our Jewelry Television (JTV) Story
---
Who We Are
Jewelry Television (JTV) was founded in 1993 by three Knoxville natives Bill Kouns, Bob Hall and Jerry Sisk Jr. While its headquarters are still in Knoxville, Tennessee today, JTV is proud to be one of the largest jewelry retailers in the United States and has built one of the strongest supply chains in the jewelry industry with offices in Bangkok, Hong Kong, Jaipur, Mumbai and China. JTV was founded with the mission of opening the world of jewelry and gemstones to everyone. We strive to continually surround ourselves with the best and the brightest in the jewelry and gemstone business, including numerous Graduate Gemologists and Accredited Jewelry Professionals. Everyone at JTV enjoys sharing their passion and knowledge about jewelry with our customers and viewers. JTV proudly offers an extensive line of different gemstone varieties and exclusive jewelry brands for you to explore. If you love jewelry, you'll love us!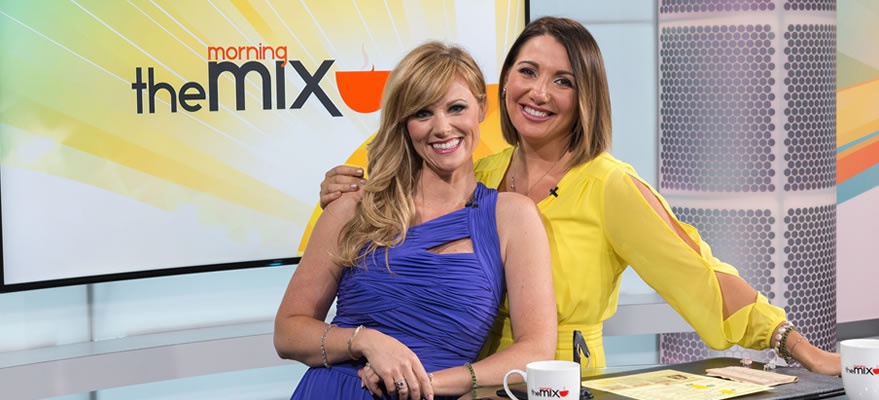 Our Journey
In 1993, a small company known as America's Collectibles Network® (ACN) broadcast its first television show from Greeneville, Tennessee. Founded by a group of Knoxville natives, ACN initially offered a wide variety of items from baseball cards and knives, to electronics and even quilts. Over time, ACN developed an expertise and a passion for jewelry and gemstones and was later rebranded as Jewelry Television® (JTV) with the mission of opening the world of jewelry and gemstones to everyone.
Today, we serve our consumers through live broadcasts 24 hours a day from six high-definition studios to millions of homes. JTV also conducts online business through our website at www.JTV.com, mobile apps, streaming devices (such as Apple TV and Roku) and extensive social media platforms. With these platforms, JTV became a video retail leader through exciting entertainment, education and interactive customer engagement. We deliver our products, services and value directly to the consumer with our unique capabilities. Since JTV.com was launched, we have become one of the largest non-bridal jewelry e-commerce websites in the country and continue to grow our JTV family each day.
JTV (if you love jewelry, you'll love us)
Our JTV Broadcasting and Channels
---
Here at JTV, our hosts are the face of our company and each one of them is very knowledgeable in the field of jewelry and gemstones. Many are Accredited Jewelry Professionals or on their way to becoming Graduate Gemologists through the Gemological Institute of America. If you want to learn more about our beloved hosts, be sure to check out the Meet Our JTV Hosts page on our site.
We love all things jewelry and gemstones, it's who we are! We take pride in broadcasting the latest jewelry trends, styles and updates. JTV broadcasts unique shows 24/7, so you're never left in the dark about the latest jewelry trends and gemstone updates. Visit the Channel Finder to locate JTV in your area.
Watch JTV Live on our website to have immediate access to our current jewelry deals and trends. Shop and watch all in one place! Of course, if you prefer to get your gemstone and jewelry updates from YouTube, check out our JTV YouTube channel. JTV YouTube is your one-stop-shop for everything you need to know about our incredible gemstones. Make sure you subscribe to JTV for new episodes every Tuesday and Thursday, you don't want to miss out on our amazing deals!
JTV YouTube Channel Trailer
Our Premier Shopping Source
---
Our premier shopping source - JTV.com - is designed to make your shopping experience easy and fun! We want to make sure you get the deals and looks you dream of, as well as be informed about what you are buying. That's why our site features our JTV Blog, where you can find articles about birthstones, gemstone education, jewelry education, jewelry equipment tutorials and so much more! In our Learning Library, you can also find information about Jewel School projects or get information about Gemstone Enhancement.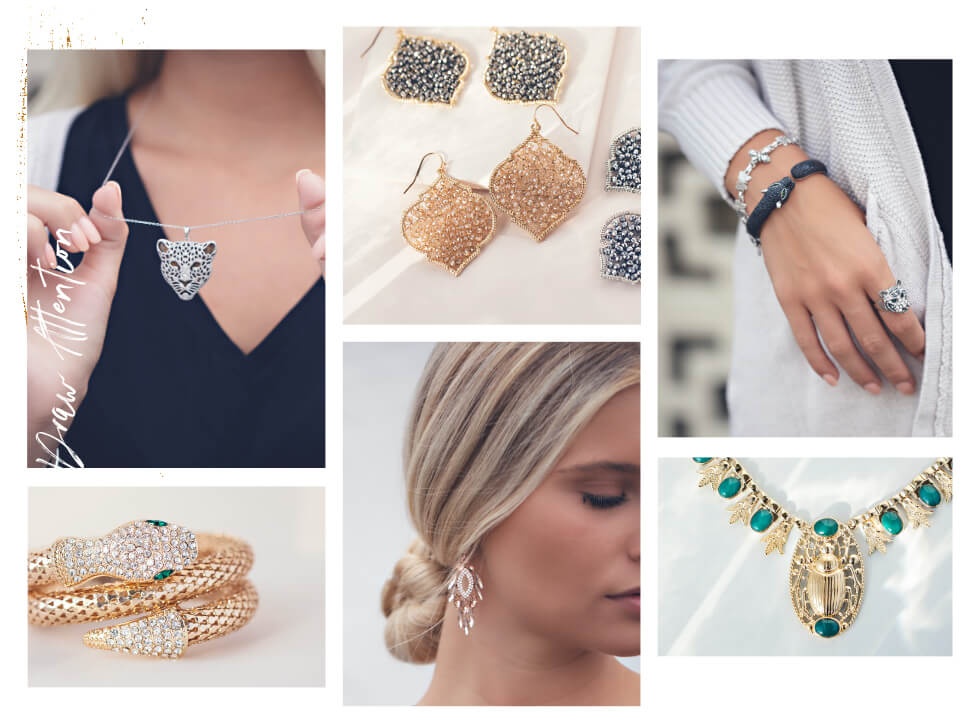 Our Mission and Values
---
Our Mission
Here at JTV, our mission is to open the world of jewelry and gemstones to everyone!
JTV offers extraordinary products at extraordinary prices and features an immense selection of gemstones species and varieties, in contrast to most jewelry stores. The company continually surrounds itself with the best and the brightest in the business, including numerous Graduate Gemologists and Accredited Jewelry Professionals who share their passion and knowledge with our customers and viewers.
Recently, JTV has introduced Lab-Grown Diamonds, which provide exceptional value and typically cost less than a mined diamond. They offer consumers significant savings with the flexibility to choose a larger diamond for their investment.
JTV is constantly fueling its growth and success by always focusing on the customer first, cultivating passion and driving loyalty to the JTV brand.
Exceptional Quality, Exceptional Prices
We strive to deliver value in every single one of our products, so we built up our company with experienced teams with high levels of expertise at the heart of our gemstone and jewelry operation. This way we are able to always provide high quality products. At JTV, we have decades of relationship building with our suppliers at home and abroad, so you can always find exceptional quality for exceptional prices. Our unique relationship with our suppliers gives us a competitive advantage at every stage of our supply chain, ultimately saving you money. Our goal is to provide you with an unmatched value for your shopping dollar. JTV's pricing is not "unbelievable" — it's the result of years of hard work and dedication to what we do.
Large Variety
As part of our commitment to developing and distributing educational content and customer satisfaction, JTV employs numerous Graduate Gemologists and Accredited Jewelry Professionals. JTV.com is the largest non-bridal jewelry e-commerce website in the country. We have a large assortment of jewelry, gemstones and jewelry-making products all in one place for our customers' ease. For custom pieces, our Concierge service works one-on-one with our customers to source unique, one-of-a-kind pieces.
JTV offers tens of thousands of products, more than any jewelry store. We have rings sizes 4 to 12 and carry necklaces and chains in multiple lengths so each customer can have a custom look.
Jewelry and Gemstone Expertise
Some things just can't be bought. At JTV, we have a passion for gemstones and jewelry, and we believe that knowledge and information are empowering. Therefore, it is one of our goals to not only have well trained and knowledgeable employees, but knowledgeable customers as well. We love what we do. Jewelry for us is more than gemstones and metal; we believe that jewelry is personal, celebratory, meaningful and magical! We want you to value your jewelry purchases as a timeless treasure and future heirlooms; and we believe that the best way to achieve that is by passionately educating our customers about what they are buying.

JTV has knowledgeable, trained and certified hosts, guests and employees to give our customers accurate, up-to-date information about our gemstones and jewelry. We staff our education department with veteran gemologists and geologists to ensure accurate information. JTV's online Learning Library is among the best in the world and proudly fosters the exchange of information and knowledge.
For those who love jewelry making, our Jewel School delivers meaningful, how-to presentations that offer real value to our customers.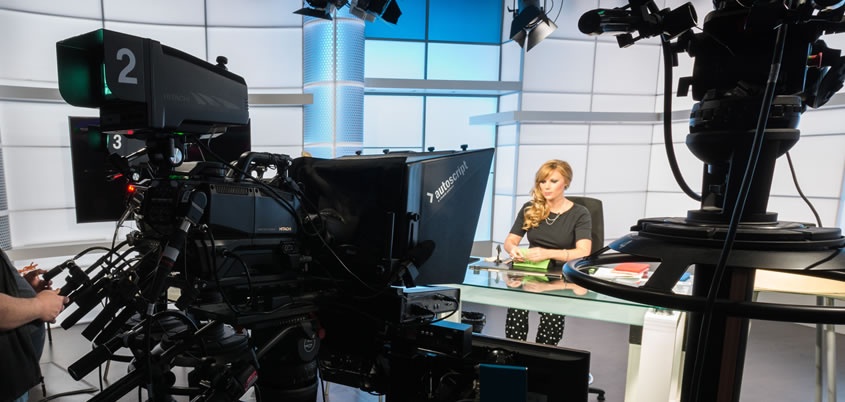 We want you to be a part of the JTV family and experience, so what better way to learn about who we are than to invite you into our home? JTV hosts an annual JTV Experience for our viewers and friends that is like no other in the jewelry industry! During the JTV Experience, we have live studio audiences that allow customers to experience the shows in full effect on our campus in Knoxville, Tennessee. We sponsor campus tours for our customers and guests as well as have meet-and-greet events with our customers, hosts and JTV experts. But you don't have to wait for our annual event to stop by and see our beautiful pieces in person - our GemStore is always open to the public!
Convenience
We want to make your shopping experience easy by being accessible to you no matter where you are. You can shop with us on TV, online, social media and on a handful of apps - so we've got you covered! If you have questions, we can connect real-time with our customers via live chat and assist you with your purchase.
To make sure you can get all the pieces you love, we accept all major credit cards, including the JTV Preferred Card. JTV also offers StretchPay, which equally divides your payments, so you can own marvelous jewelry at a budget-friendly price.
If you want to give stunning jewelry or gemstones to those who mean the most to you, we offer a Bill-to-Purchaser and Ship-to-Consumer option for gift giving. We ship the package, but you get the thank you!
We want you to love your purchase and your experience shopping with us, so JTV has a generous 30-day return policy for your convenience.
Dependable Delivery
JTV is known for its efficient and dependable delivery services. We know you can't wait to receive your purchases, so we work hard to ensure our order-packing system is second to none. Our advanced, state-of-the-art process ensures your order is packed and on its way within a few hours of you placing it. We strive to deliver 90% of packages within two days.

Our shipping methods are fast, but most importantly, they're super secure. We include package tracking, so you can follow your package from our door to yours. Our Jewel Safe protection program is another added step to protect your purchases from any damages that may occur as the package makes its way to you.
Our Customers
JTV strives for excellence in every area because we want our customers to be happy. You deserve access to beautiful and affordable jewelry, so we work hard to ensure we can continue to provide jewelry worth loving, wearing, and giving. Where there's a desire for unique jewelry pieces with variety and value, JTV puts in the work to meet those desires and sell our products with integrity. We don't keep terms like lab-created, treated, and synthetic a secret, because credibility and truthfulness are major tenants of our loyalty to our customers.

We work hard to be available for you 24/7. As a company dedicated to being knowledgeable and friendly, we know our products are a powerful way of building lifelong relationships with others. When you purchase from JTV, we're included as a part of your story. Whether you're celebrating a new relationship, a job promotion, birthday, anniversary or you just want to treat yourself, we are honored to be a part of your life. Always know that we have your best interests at heart and that we strive to do what's right to make your JTV shopping experience the best that it can be.
Questions We Get Asked Often
---
Does JTV have a physical store?
The GemStore is JTV's® only stand-alone retail jewelry store in the country and offers you the unique opportunity to touch, try on and take a look at the same high-quality merchandise featured on JTV's® broadcast and companion website jtv.com.
Who is JTV's CEO?
Tim Matthews is the CEO of JTV.
Does JTV have any exclusive jewelry brands?
Yes! JTV has stunning, exclusive brands for our customers that we can't wait for you to explore. Check out our full list of our JTV Brand and Collections today!
How do I contact JTV customer service?
To contact JTV customer service, call 800-581-3002 or email them at CustomerCare@jtv.com.
Does JTV have a satisfaction or money-back guarantee?
JTV wants you to be completely satisfied with your purchase. If you are not totally satisfied, just send it back in its condition "as shipped" to you within 30 days from the date of receipt for an exchange or a refund for the price of the item. No returns will be allowed and all sales are final after the 30-day return period. For more information on returns, please visit the JTV Returns Policy page.
Does JTV ship to countries outside the United States?
For information regarding shipping at JTV, please visit the JTV Shipping Policy page.
What is JTV's social media accounts?
For the latest trends, updates and deals, be sure to like and follow us on social media. Join all of our online communities here: JTV Communities.
How do I get the JTV Apps?
JTV offers apps for a variety devices so you can always have the latest jewelry trends and deals at your fingertips. Download our JTV apps today so you can watch JTV live with our hosts plus shop current on-air items and previously shown products.
For more information on how to download JTV's app to your phone or tablet go here: JTV Apps
For more information on how to download JTV's app to your TV for live shows go here: JTV Live App
---
JTV operates its business under several other trademarks such as the following: