JTV Cares - Charity Support, Philanthropy, Community Outreach
Open Hearts Foundation
JTV has the pleasure of supporting the Open Hearts Foundation, co-founded by award-winning actress and designer Jane Seymour to help transform her Open Hearts Philosophy of helping others into a movement. The Open Hearts Foundation is dedicated to empowering emerging nonprofits who share the same passion and purpose of volunteering time, talent, and resources to benefit others. Since the Foundation was created ten years ago, the charity organization has worked shoulder to shoulder with those experiencing adversity and provided many forms of support and inspiration.
The Open Hearts Foundation has a deep commitment to serve through its grant making and Young Hearts volunteerism programs that help transform adversity into opportunity. The Foundation has provided more than $1.3 million to emerging charities throughout the United States and has engaged thousands of volunteers across the globe to help others and find their unique purpose.
The Open Hearts Foundation also remains on the frontlines of this prolonged pandemic by supporting 23 charities across the U.S. These organizations serve vulnerable groups such as foster children, domestic violence victims and survivors, the homeless, formerly incarcerated women, and low-income communities facing food insecurity or a lack of resources for clothing or shelter.
JTV is partnering with the Open Hearts Foundation through February 13 and you are invited to join the movement for the greater good. You can help others by donating to the Open Hearts Foundation when you make a purchase on JTV or by bidding on one-of-a-kind special items and experiences from Jane Seymour on JTV Auctions.
For more information on the Open Hearts Foundation, please visit:
https://www.openheartsfoundation.org/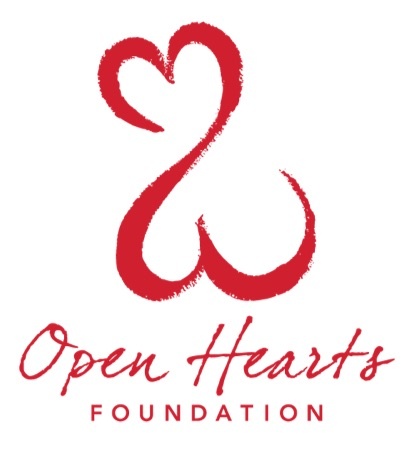 ---
Back the Beat™
JTV is happy to support the CMA Foundation, a nonprofit created by the Country Music Association (CMA) to focus its charitable giving to one cause that resonates with CMA and the artist community: Music Education. Over the last 10 years, the CMA Foundation hasn't just granted money to schools and organizations or settled for adequate music programs. The organization is committed to providing quality resources, implementing the best practices, and investing in the overall infrastructure to ensure the music education programs they're helping to build end up thriving and delivering successful and lasting results.
For the CMA Foundation, it's not just about creating the next generation of musicians, but providing the resources to create collaborative, creative, and forward-thinking leaders. By raising funds for the CMA Foundation, JTV will allow more students the opportunity to participate and have access to high quality music education nationwide. This partnership supports awareness for the importance of music education and assists families and students in the country music industry impacted by COVID-19 through the Opry Trust Fund.
Since its beginning in 1925, the Grand Ole Opry has not only been a popular radio show featuring an incredible mix of country music performances, but it has also truly been a family. This feeling of family is why on the Opry's 40th Birthday, Opry management decided to start the Opry Trust Fund. Started in 1965, the Opry Trust Fund's mission is to help those in the country music industry when they need it the most, by offering financial assistance during their time of need. Since its inception, the Opry Trust Fund has distributed more than $4.8 million through assisting artists with medical bills, living expenses, rent and mortgage assistance.
For more information on the Opry Trust Fund and the CMA Foundation, please visit:
https://www.opry.com/opry-trust-fund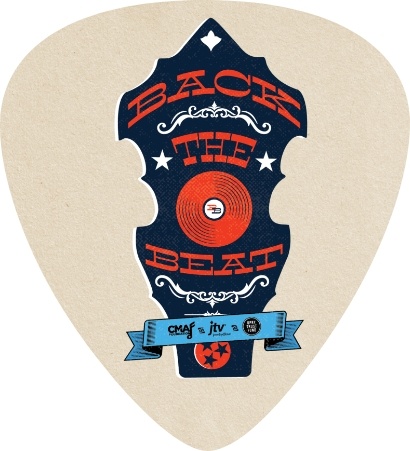 ---
Catch Your Breath®
JTV is proud to support a new women's health initiative, Respiratory Health Association®, based in Chicago, Illinois. A public health leader since 1906, Respiratory Health Association® is devoted to its mission of preventing lung disease (asthma, COPD, lung cancer), promoting clean air and helping people live better lives through education, research and policy change.
Women's respiratory health issues are one of the leading causes of death among women and lung cancer kills more women than all other cancers. Nearly 21 million women in the U.S. live with some form of chronic lung disease, and millions more will be diagnosed.
JTV will be advancing knowledge about respiratory health and raising funds for women's lung health research and programs through Respiratory Health Association's Catch Your Breath® campaign. The Catch Your Breath® campaign raises funding for research and programs to better understand lung disease and improve treatments. In addition, it increases awareness by educating the public and medical professionals about the disproportionate effects of lung disease on women.
---
JTV also hosts charity events throughout the year that benefit other local and national non-profit organizations. Check back soon for our next event and and find out how you can get involved.