Jewelry Education - Rings, Earrings, Necklaces, Clasps
Published: May 2011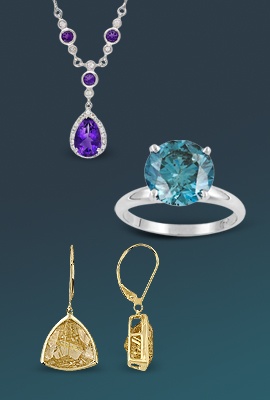 Jewelry shopping can be rewarding and fun but also difficult without the correct understanding of jewelry terms and sizes. Browse our educational resources below in printable documents that you can keep handy when shopping online with Jewelry Television.
Rings
Find your perfect size and setting with our ring sizer and ring settings PDFs.
Earrings
See detailed illustrations of various earring types and earring backs.
Necklaces
Find the right necklace length for every occasion.
Clasps
See different clasp styles for different types of jewelry to help you make better purchasing decisions.