Sorry, you may only compare up to 4 items. Please remove an item to add a new one.
Gemstone Information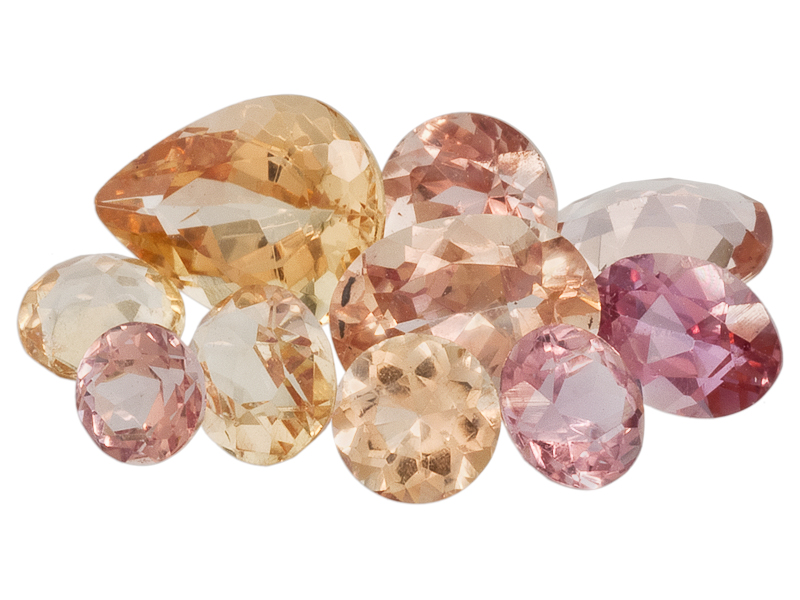 Gemopedia™
Topaz can be both very common (when clear, or in certain colors like brown, which can turn blue when treated) and very rare (when found in natural beautiful colors rare to the species, like pink and red). Topaz's popularity stems from the gem's good wearability and affordability. Topaz is also often altered with special surface treatments to give it unusual colors and iridescent effects, like mystic, ocean, kiwi, and orchid topaz. Topaz is also a popular birthstone, as blue topaz is December's primary birthstone and yellow topaz is a birthstone for November.
Women's Topaz Jewelry
Topaz, the rich and majestic gem that is the birthstone of December. With its array of colors, you can create a look that is unique to you. The blue, pink, and white topaz jewelry will take everyone's breath away when you walk into a room. No matter what you are looking for, JTV's collection of topaz jewelry is exactly what you need.
Take your ensemble to the next level when you adorn a stunning piece of topaz jewelry. A piece of blue topaz jewelry can be the perfect splash of color to add to a neutral outfit. White topaz is great for conveying a sense of timelessness. Want to soften your look up a little? Why not try some pink topaz jewelry? You may even find a piece that combines a number of different colors for an overall effect that is sure to turn heads. The possibilities are nearly endless!
After you find the piece of topaz jewelry that takes your breath away, take a look at JTV's collection of topaz necklaces, you can define a style that is yours and yours alone. Women's topaz jewelry can help you project any number of different looks. Whether you're striving for an elegant look, a sassy one, or anything in between, let the real you shine forth with topaz jewelry.
You might also be interested in: Blue Topaz Jewelry
Share the Jewelry Love
Shop your favorite photos and share your own with #JTVjewelrylove for a chance to be featured!