Sorry, you may only compare up to 4 items. Please remove an item to add a new one.
Gemstone Information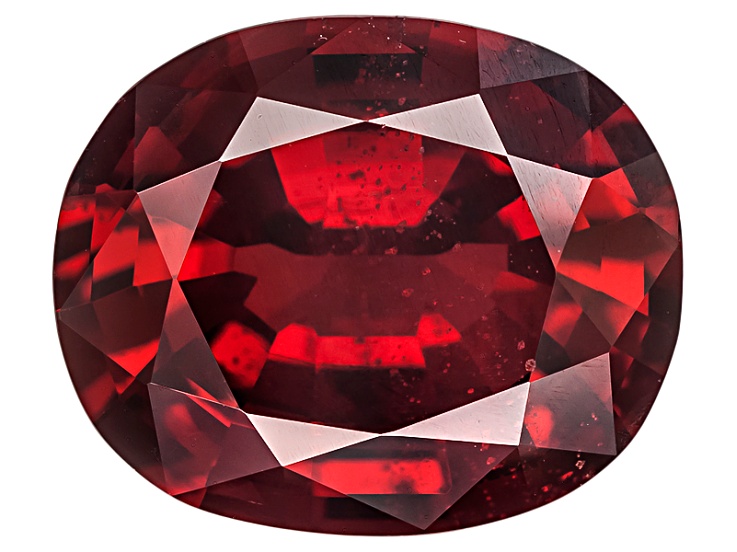 Gemopedia™
Naturally dazzling spinel has graced the pages of history and many royal crowns due to its resemblance to ruby. Today, however, spinel stands on its own as a remarkable gem. Spinel comes in a wide range of stunning hues and can also exhibit optical phenomena like asterism and color-change. It is generally underappreciated compared to other colored stones, lending itself to more affordable prices, but this gem, said in Burma to be polished by the spirits, has a beauty that is difficult to ignore.
Spinel Gemstone Jewelry
Discover spinel, the gemstone with so many varieties it will make your head, well, spin. JTV's exquisite collection of spinel jewelry features rings, earrings, necklaces and more in a variety of colors to suit any mood or occasion.

Those colors, the mysterious yet inviting blacks, the soft mint greens, the blues of all hues and even highly sought red spinel, are what make spinel such a special gemstone, according to JTV senior buyer Jay Boyle.

'The colors don't get any better than these in any other gem species,' Boyle says. 'The best spinel in any color beats the best color in any other gem species. In real estate, it's location, location, location. In colored gems, it's color, color, color.'

Spinel is a Type II gemstone, meaning that most stones will include minor inclusions. Thankfully, most of the spinel in the JTV collection of spinel are invisible to the naked eye. Couple that with the exquisite colors and you get a gemstone with pound-for-pound value that's hard to match.

Until recently, spinel jewelry largely flew under the radar of shoppers as a gemstone appreciated most by gemologists and industry insiders. Low demand for spinel has kept its price modest, despite being rarer than other gemstones it's often mistaken for, including ruby.

Speaking of rubies, the famous Timur Ruby, a 350-carat stone, is actually spinel. To get a sense of how spectacular spinel can be, look how Queen Victoria excitedly described the gemstone after it came into her possession in the middle of the 19th century. Comparing it to the famous Koh-i-Noor diamond, Victoria wrote in her diary, 'They are cabochons, uncut, unset, but pierced. The one is the largest in the world, therefore even more remarkable than the Koh-i-Noor!'

Spinel, sometimes known as Flame Spinel, Rubicelle, Ceylonite, or Pleonaste, is also hard and durable. It's perfect for an everyday spinel ring or bracelet that might be subject to a little wear and tear. If you can't find anything that suits you among hundreds of designs, we also offer loose spinel gemstones.

Whatever you're pleasure, just remember to keep the spinel secret to yourself. After all, wouldn't want what's sure to be your new favorite gemstone to catch on too quickly.
You might also be interested in: Black Spinel Jewelry
Share the Jewelry Love
Shop your favorite photos and share your own with #JTVjewelrylove for a chance to be featured!