Explore vibrant red jewelry at JTV. Representing the color of passion, red is one of the world's most popular colors, symbolizing energy, love and adventure. Liven up your look and keep the fun going with red jewelry today!


Sorry, you may only compare up to 4 items. Please remove an item to add a new one.
Gemstone Information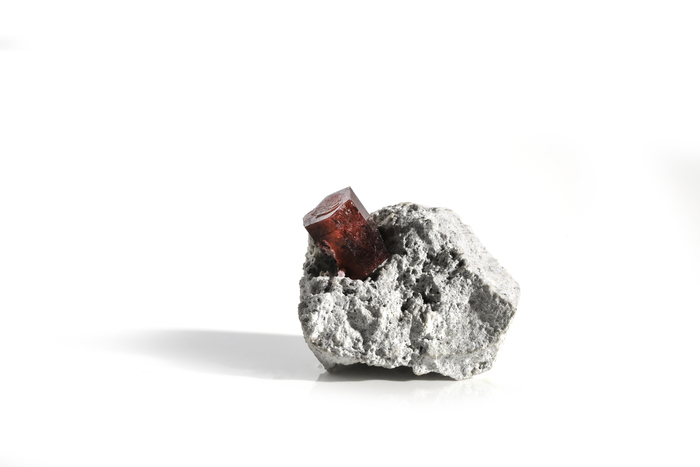 Gemopedia™
Red beryl or bixbite is the slightly purplish red to orange-red variety of beryl. It was discovered in 1904 in the Thomas Range of Utah by Maynard Bixby. Gem quality red beryl was found in 1958 in the Wah Wah Mountains of Beaver Creek, Utah. The material is typically included and faceted stones above 1ct are rare. Synthetic red beryl was produced in a Russian lab starting in the 1990's but it is not known to be currently in production.
Fiery Red Jewelry Styles
Whether you're looking to coordinate with a red ensemble or add bold contrast to another look, JTV has a wide selection of red jewelry available, with styles and prices fit for any occasion or budget. Take a look through our women's red jewelry collection and pick out a surefire new favorite to add to your own collection - or another lucky lady's.

Wear your heart on your sleeve with jewelry in the color that symbolizes the passion you show day in and day out. Find fiery hues of ruby and garnet that will turn heads in everything from necklaces and earrings to rings and bracelets. Likewise, you can choose from softer tones of equal beauty with rhodolite and topaz. Regardless of the exact red you're after, you'll find it here from JTV in styles both classic and contemporary.

Red jewelry also makes for the perfect gift. Give the gift of a garnet ring for January birthdays, an unforgettable ruby bracelet for those born in July, or opal earrings in October. But of course, among our women's red jewelry you'll also find pieces that are just right for a number of occasions. Accentuate their beauty and amplify their radiance with the right piece of red jewelry - a gift that will keep on giving as they come back to it again and again.

Shop JTV and feel confident that you'll find the stunning jewelry you're looking for. Uncover incomparably beautiful items today that will delight for days on end, without having to break your budget.
You might also be interested in: Remy Rotenier for Bella Luce
Share the Jewelry Love
Shop your favorite photos and share your own with #JTVjewelrylove for a chance to be featured!