Sorry, you may only compare up to 4 items. Please remove an item to add a new one.
Gemstone Information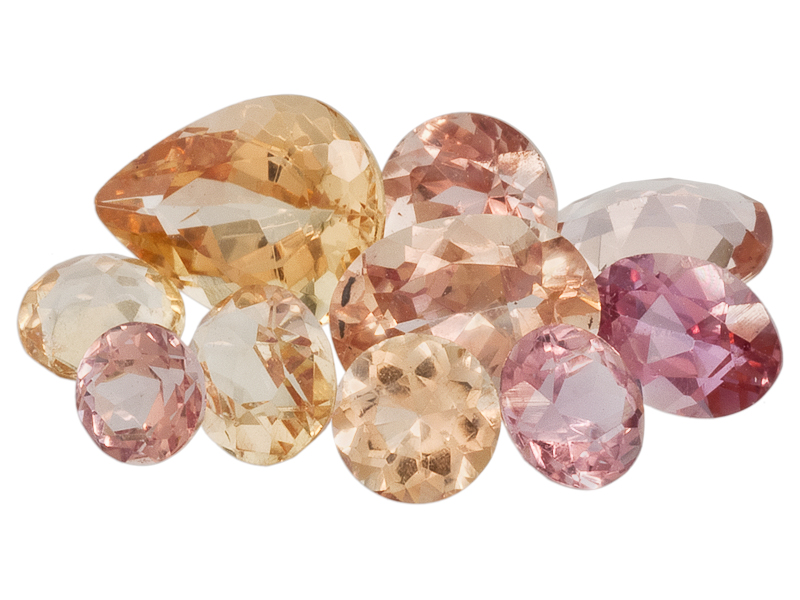 Gemopedia™
Topaz can be both very common (when clear, or in certain colors like brown, which can turn blue when treated) and very rare (when found in natural beautiful colors rare to the species, like pink and red). Topaz's popularity stems from the gem's good wearability and affordability. Topaz is also often altered with special surface treatments to give it unusual colors and iridescent effects, like mystic, ocean, kiwi, and orchid topaz. Topaz is also a popular birthstone, as blue topaz is December's primary birthstone and yellow topaz is a birthstone for November.
Navy Blue Jewelry & More
Explore a universe of rich, mellowed blue jewelry at JTV, featuring affordable necklaces, rings, earrings, pendants and more in every shade of blue imaginable. With nearly five dozen different gemstones, getting the blues takes on a slightly more sparkling meaning at JTV.

Whether you're making a morning commute, heading out on the town to enjoy the weekend or casually running errands, blue jewelry is the perfect way to accessorize. And JTV's selection is priced to avoid any semblance of buyer's remorse.

Pair a tanzanite bracelet with a brown leather watch for work and watch the violet-shaded blue gem pop on your wrist. It's a subtle way to own the room while making sure the focus stays on your work and accomplishments.

Make an immediate statement during a night out with an oversized pendant in blue quartz or sapphire. Find one surrounded by smaller gemstones to up the glam factor with a pop of color. Bangle bracelets make a nice accent without drawing attention away from the pendant.

Even on casual days, JTV's blue jewelry can take your look to the next level. Find a blue necklace or set of earrings that match the shade of your favorite jeans, then add a white V-neck to the mix. You'll have passersby looking up even as you're dressed down.

For more natural blues or matte looks, check out JTV's huge selection of turquoise jewelry and lapis lazuli jewelry. Each pairs well with earth tones, but don't be afraid to be bold and experiment with other options.
You might also be interested in: Bolo Jewelry
Share the Jewelry Love
Shop your favorite photos and share your own with #JTVjewelrylove for a chance to be featured!