Amethyst Jewelry
Experience amethyst jewelry in a large range of luxurious purples fit for royalty.
548&nbsp Products
Sorry, you may only compare up to 4 items. Please remove an item to add a new one.
Gemstone Information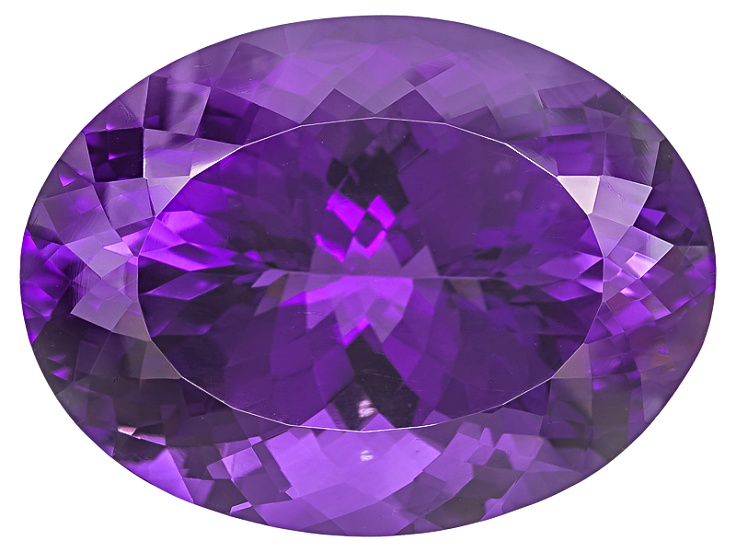 Gemopedia™
If you are fortunate enough to be born in February, amethyst is your birthstone. This wonderful member of the quartz family often forms large, six-sided crystals. It's usually quite clear and can be cut into almost every shape, which makes it ideal for jewelry. Because amethyst is a 7 on the Mohs scale of hardness, it's very wearable. Versatile amethyst offers a wide variety of shades, from reddish to violet-purple. If you prefer soft, subdued colors, you will truly enjoy the pastel lavenders of amethyst. Are you drawn to deeper, richer colors? Then you should consider some of the intense purple amethyst from Africa or South America.
Purple Amethyst Jewelry
There are many purple stones to choose from - purple turquoise, lavender-shaded simulant diamonds, even soft-purple pearls - but purple amethyst jewelry is a classic favorite. And for good reason: Until the 18th century, purple amethyst was considered one of the 'cardinal gemstones' - the most rare, beautiful and valuable. In the centuries since, large purple amethyst deposits have been discovered, so 'rare' is no longer an accurate descriptor. But because of the bounty of amethyst available - and beautiful range or shapes and sizes of stones in purple amethyst jewelry - it remains popular.

Know a February baby - of any age - in need of a gift? Amethyst jewelry is appropriate for all gift-giving occasions, from graduations to anniversaries. 'Just because' is a great reason for a gift, too. Wow her with a big, beautiful amethyst pendant, or go understated with a demure pair of amethyst studs. When it comes to amethyst jewelry, there isn't just something for every occasion, there's something for every style.

Unlike diamonds, finding large amethysts is fairly common. Because of this, amethysts are graded and valued by their shade of purple, rather than by weight. This is great news for fans of amethyst jewelry that like large statement pieces - a large amethyst ring can be had at a great value and be every bit as stunning.