From loose gemstones to mineral specimens, expand your gemological education and explore your own gemstone journey.

Tune in and watch Gem Discoveries by gemstones.com Mondays at noon ET.
Watch Now!
Find pretty pink morganite gemstones from JTV. Softly beautiful, morganite is a subtle yet memorable shade of pink that is great for jewelry makers and gemstone collectors. Browse our morganite gemstones today.
Sorry, you may only compare up to 4 items. Please remove an item to add a new one.
Gemstone Information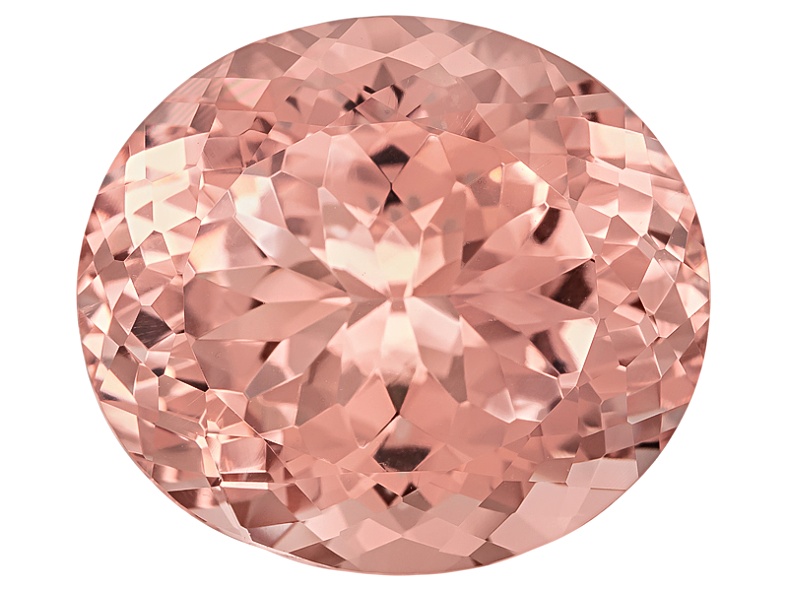 Gemopedia™
Morganite is the pretty, peachy-pink variety of beryl, cousin to more familiar beryl varieties, emerald and aquamarine. Morganite's beautiful, feminine colors are a result of the presence of manganese and iron. After its 1910 discovery in Madagascar, the famous gemologist George F. Kunz proposed to name the gem in honor of financier and gem enthusiast J. P. Morgan. Morganite has many redeeming qualities, including good Mohs hardness, luster, and clarity. The two major sources are Brazil and Madagascar. Stones also come from Afghanistan, China, Mozambique, Namibia, Pakistan, Russia, and the United States. Quality morganite stones in large sizes remain relatively rare.
Loose Morganite Stones
Get acquainted with magnificent morganite gemstones from JTV. This pink-hued cousin to emerald and topaz displays a delicate brilliance that creates a unique look no matter what application it's used for – jewelry, ornamental purposes and beyond.

JTV features loose morganite stones in just the variety you're looking for – and maybe even a few that you don't know you need until you see them. No shape, size, faceting or shade is too exotic when there are hundreds to choose from. Create striking solitaire rings with princess-cut Brazilian morganite, make picture-perfect pendant necklaces with tear-drop shapes mined in Pakistan or from stones mined in Mozambique and cut in Germany by world famous designer Sonja Kreis. Morganite is a truly global gemstone.

Morganite is a classification of beryl, sometimes called pink or rose beryl. It displays hues from light pinks to orange and salmon, created by the trace presence of manganese. Most morganite gemstones come from the places mentioned above, but the U.S. was home to a particularly spectacular discovery when the Rose of Maine, a 30-centimeter wide specimen, was found in 1989. Physical properties aside, some believe that wearing morganite jewelry helps to create a sense of peace, joy and inner strength while promoting confidence, power and awareness.

No matter what you're in the market for, you can be sure your morganite gemstone, as with all the jewelry at JTV, is designed and sold with the company's mission in mind: to offer extraordinary products at extraordinary prices. For even more savings, check out JTV's huge selection of clearance gemstones.
You might also be interested in: Multicolor Gemstones
Share the Jewelry Love
Shop your favorite photos and share your own with #JTVjewelrylove for a chance to be featured!