Asterism
53&nbsp Products
Sorry, you may only compare up to 4 items. Please remove an item to add a new one.
Gemstone Information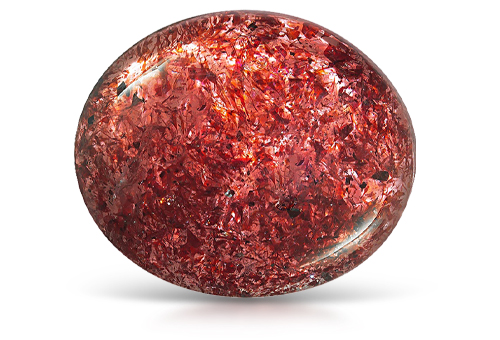 Gemopedia™
A gem known since ancient times, sunstone is a type of feldspar formed and crystallized in lava flows. Radiating with the power of eternal light, sunstone has been reportedly found in the tombs of Viking sailors who believed it would aid in their journey through both life and the afterlife. A distinguishing feature of sunstone is its metallic schiller, which rolls across the stone's surface. The effect is due to the presence of small plate-like inclusions of minerals such as hematite or native copper. These inclusions interfere with the passage of light, causing it to scatter. If the inclusions are larger and visible to the eye, they create glittery star-like reflections that gemologists refer to as aventurescence.
You might also be interested in: Beryl Gemstones
Share the Jewelry Love
Shop your favorite photos and share your own with #JTVjewelrylove for a chance to be featured!