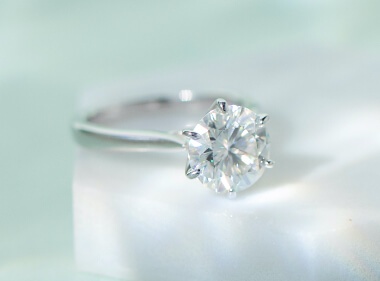 Moissanite Fire
Possessing unforgettable brilliance, unquenchable fire and timeless beauty, moissanite is one of the most radiant jewels in the world. With 2.4 times more fire than diamond and second in hardness only to diamond, moissanite has superior sparkle and incredible durability that make it the perfect gemstone for any occasion. JTV is the largest retailer of created moissanite jewelry in the U.S. and our collection is expertly cut to ensure unrivaled fire and unsurpassed quality.
Shop All Moissanite Fire
What is Moissanite?
Natural moissanite was first discovered in 1893 at a meteor crater in Arizona by Dr. Henry Moissan. The stone was later named in his honor and is extremely rare. Today, lab-created moissanite is readily available and grown under controlled conditions as silicon carbide, one of the hardest elements on earth. Due to its durability, moissanite is extremely resistant to scratching, breaking and chipping and is a dazzling and affordable alternative to diamond.