Sorry, you may only compare up to 4 items. Please remove an item to add a new one.
Gemstone Information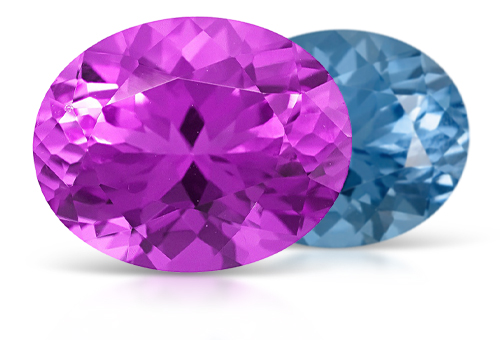 Gemopedia™
Zandrite® is the brand name for a man-made stone that is highly photochromic. It is a chemically doped variety of glass, whose name is an allusion to alexandrite, an expensive naturally occurring color-change variety of chrysoberyl. Zandrite® is specially formulated by combining rare earth elements (like neodymium, lanthanum, and cerium) to create a stunning color change property. A scientist was the first to create, then realize the potential of this stunning gem (completely by accident).
What is Zandrite?
Zandrite is a beautiful man-made glass with excellent optical properties. The most popular optical property in zandrite is the stunning color change it exhibits from different viewing angles. There are many various color changes in Zandrite, such as blue-purple, blue-lavender, and green pink, all display 100% color change. Cranberry-magenta hue shows a color shift. Purchase these affordable color-changing gemstones now!
You might also be interested in: Zircon Gemstones
Share the Jewelry Love
Shop your favorite photos and share your own with #JTVjewelrylove for a chance to be featured!