2022 FALL TRENDS
Embrace the changing season and spice up your look with these fabulous and fashionable fall jewelry trends. Rediscover the cozy comforts of autumn with nostalgic styles featuring personalized charms and southwest inspired designs. Or completely rewrite the rules and make your own modern look with marvelously-mixed metals and stand-out statement earrings.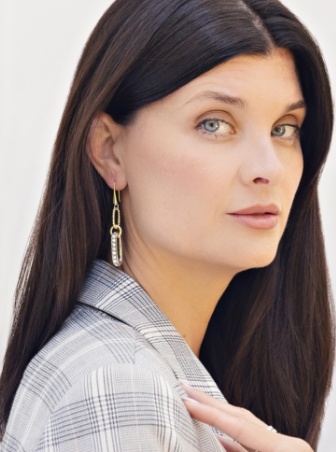 Periwinkle
COLOR OF THE YEAR
Ease into fall with the cool and tranquil blue hues of periwinkle jewelry for an elegant and elevated look. Stunning gemstones like tanzanite, amethyst, angelite and more showcase the style potential of this creative and confidence-building color.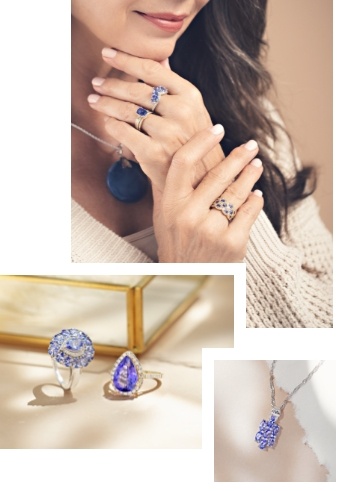 Charms
Live the charmed life with classic charms such as hearts, stars, crosses and more. Whether you've been collecting charms to mark life's milestone moments or you're checking out charms for the first time, pick out the perfect personalized piece to express your style.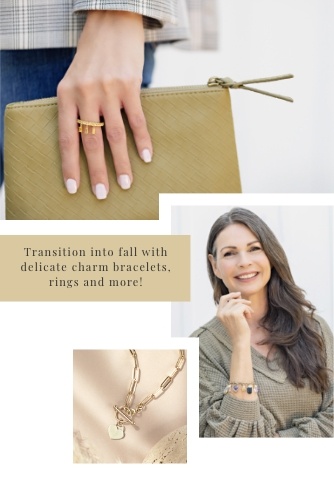 Southwest Inspired
Warm up your wardrobe with captivating colors and bold looks for a southwest flair. Discover your own desert daydream with sleek silver and turquoise jewelry. Or bring a relaxing radiance to your ensemble with color gemstone necklaces, rings, bracelets and earrings.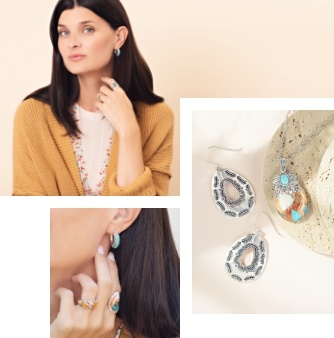 Mixed Metals
Throw out your style rules and change up your look to combine bold gold and shining silver. Mix and match metals for a modern, edgy effect or go minimal with bracelets, rings and chains in solid gold and silver.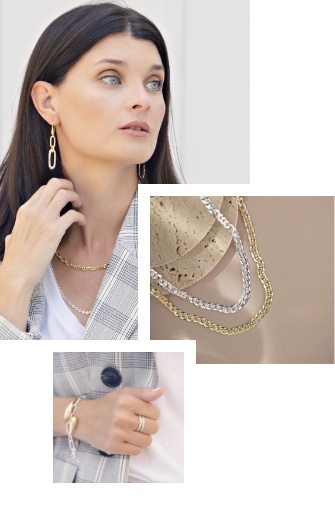 Statement Earrings
Bundle up this fall and make a big statement with bold earrings that stand out. Steal the spotlight with larger-than-life looks and daring designs that draw attention and add drama to your wardrobe.