Sharon Scott - AJP, DCA
Sharon Scott earned two undergraduate degrees in early childhood development and interior design. The former actress, model, and Macy's display designer always loved the sparkle of gemstones--making a career transition to JTV a natural fit. Since 2001, Sharon has shared a sparkle with JTV viewers, who have grown to love her.
Sharon claims she's the biggest customer of JTV. Her son tells her, "Mom, you're not a show host. You just happen to be somebody buying a lot of jewelry and telling people about it!"
My Favorite Gemstone
Diamond
As a little girl, Sharon's bed sat next to a window, and at night she recalls how her mother would tuck her in, sing "Twinkle, Twinkle, Little Star" and explain how those sparkles in the sky were diamonds. Ever since, they've been her favorite.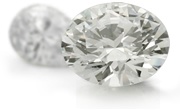 More About Sharon Scott
Fashion Tip
Sharon's best jewelry tip is that you can't wear too much. She adds, "Don't be afraid to try new things! Jewelry makes a lot of women feel good and happy. Our prices are so low, if you can afford it, go for it."
A Day in the Life
Sharon undoubtedly loves jewelry, especially the higher-end merchandise, which she reveals she regularly sells to celebrities. "I won't name specifically who, but we sell a lot to celebrities." On top of this fun, Sharon is thrilled when she hears back from customers that their affordable pieces purchased through JTV appraised for hundreds of dollars more than they paid.