Nikki Rouleau - AJP
Nikki Rouleau is a true veteran to the home shopping industry. At 15, she was a seasonal worker at Shop At Home. She then proceeded into all facets of the business before accepting her first hosting opportunity prior to her 18th birthday. She joined JTV® in 1997 and has watched the entire network mature and get better with age - just like fine wine.
Nikki's best advice for her customers when purchasing jewelry is to remember that it's a collectible, not just an accessory. "Maximize your value and shop with JTV®!"
My Favorite Gemstone
Diamond
Diamonds are Nikki's best friend. "They match everything and they're more brilliant and stronger than any other gem."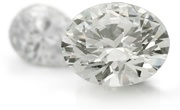 More About Nikki Rouleau
A Day in the Life
The customers are still Nikki's favorite part of her job. "It is so rewarding to hear from the customers about how I made a difference in their lives, either because they consider me as a friend or because I sold them the best piece of jewelry they ever owned."
Fun Facts
Helping others is important to Nikki, who serves as a mentor to teenage girls, inspiring and advising them on all they can be as they grow and mature.
Favorite Vacation Spots
Nikki loves to travel to any island!
Jewelry Essentials for Vacation
Nikki always makes sure to pack her Bella Luce rings, large pearl studs, Moissanite studs, and a cross necklace for vacation.
Most Meaningful Piece of Jewelry
"I have a locket from my son and a ring that my daughter gave to me. I also have some of my grandmother's jewelry. And, of course, my cross necklaces."
Go-to Gifts from JTV
"Pearls, Bella Luce, or Moissanite because they're classic, gorgeous, and affordable!"