Lissa Daigle - AJP
Lissa Daigle started her hosting career at JTV in September 2017 and is an Accredited Jewelry Professional (AJP) from the Gemological Institute of America (GIA).
Before becoming a jewelry and gemstone enthusiast, Lissa worked in television news. She has reported live on everything from natural disasters to alligator attacks. Working in media taught Lissa that, although there is a lot of chaos and negativity in this world, there are also many acts of simple, human kindness that really do make a difference.
She holds undergraduate degrees in broadcast journalism and public relations from the University of Texas at Austin. She proudly supports the Texas Longhorns and is happy to yell "Hookem Horns!" A Texan at heart, Lissa is now living happily in Knoxville with her husband and two maltipoos. She is from the San Antonio area and most of her family still live there. Lissa misses them dearly but has fallen in love with East Tennessee and feels very grateful to call this beautiful state home.
My Favorite Gemstone
Morganite and Turquoise
"My favorite color is pink, so I love morganite. I think it is the most feminine gemstone. I also favor turquoise. It's perfect for any occasion and automatically gives you a tan."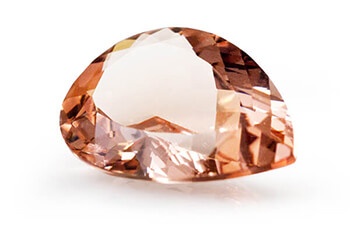 More About Lissa Daigle
Fashion Tip
"Sometimes less is more, except when it comes to jewelry!"
Fun Facts
Lissa enjoys spending time with her family in Texas and visiting her in-laws in South Africa as much as possible. She also loves everything about college football.
Favorite Vacation Spots
Lissa's top vacation spots include Cape Town, San Diego, Lake Tahoe, Breckenridge, Cancun and Cabo.