Alicia Herzbrun
Alicia's passion for fashion and jewelry design started years ago. Ever creative, she tapped into her grandmother's jewelry collection, re-designed and re-purposed the pieces and a designer was born.
Alicia fine-tuned her love for design at Miami International University of Art and Design, where she earned a degree in accessory design. Alicia's work rapidly gained recognition and she was featured in the book, Emerging Fashion Designers 1.
Alicia's work has been featured in FUSE and the Atlanta Mart for Emerging Designers, along with Fashion Weeks in New York, Knoxville, Chattanooga, Nashville, and the Midwest. Alicia was a participant in the JTV Rock Star Designer reality tv series. She then joined JTV as a Jewel School Host where she shares her love of all things jewelry with our viewers. Alicia is always inspired by the myriad of colorful gemstones, multi-shaped beads, and unique treasures at JTV.
My Favorite Gemstone
Turquoise
"Turquoise goes with everything and is always on trend."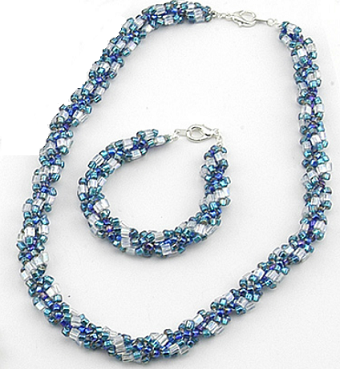 More About Alicia Herzbrun
Fashion Tip
"Don't be afraid to express yourself. Create your own fashion and don't be a follower, be a trendsetter!"
Fun Facts
Alicia loves the outdoors, being on the lake, snowboarding and spending time with her family and six fur-babies!
Alicia's Jewelry Items for a Trip
Alicia doesn't leave for any vacation without tassel earrings, lots of rings, statement necklaces, and tons of bracelets.
Favorite Vacation Spots
She loves Costa Rica and Jamaica.
Alicia's Go-To Gifts from JTV
"Tassel earrings that we make on Jewel School - my friends love them and they are so trendy!"
Most Meaningful Gemstone in Your Collection
"Turquoise - it goes with everything!"