Choosing the Right Strand Length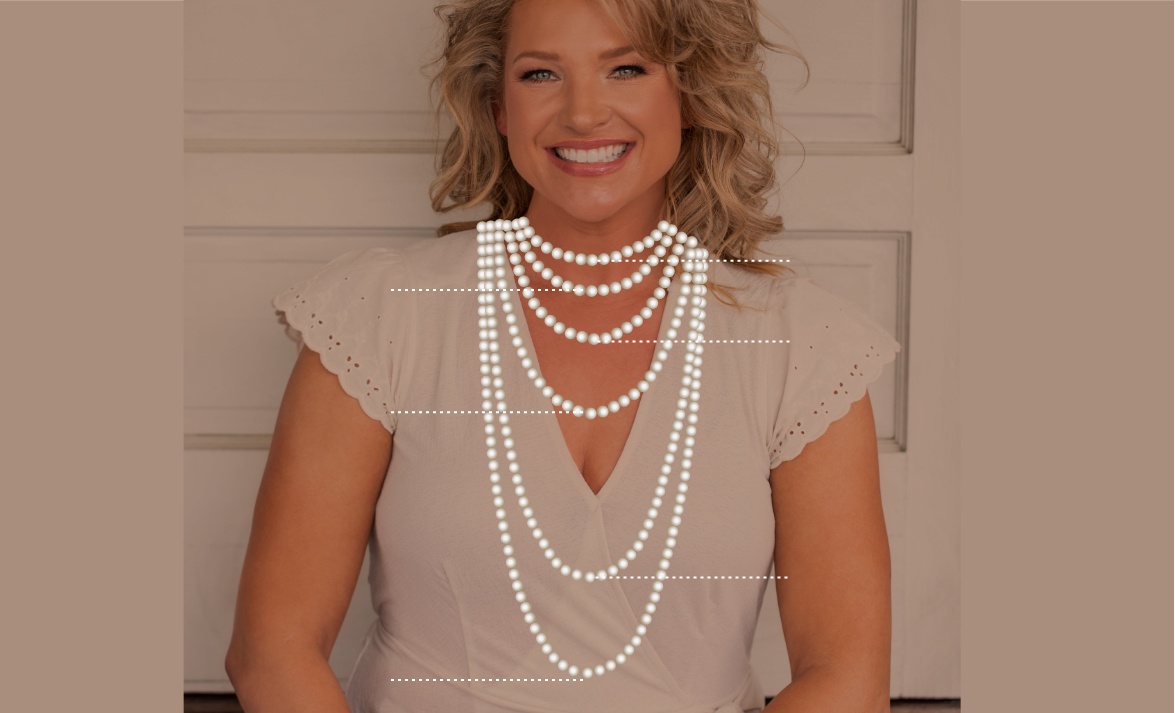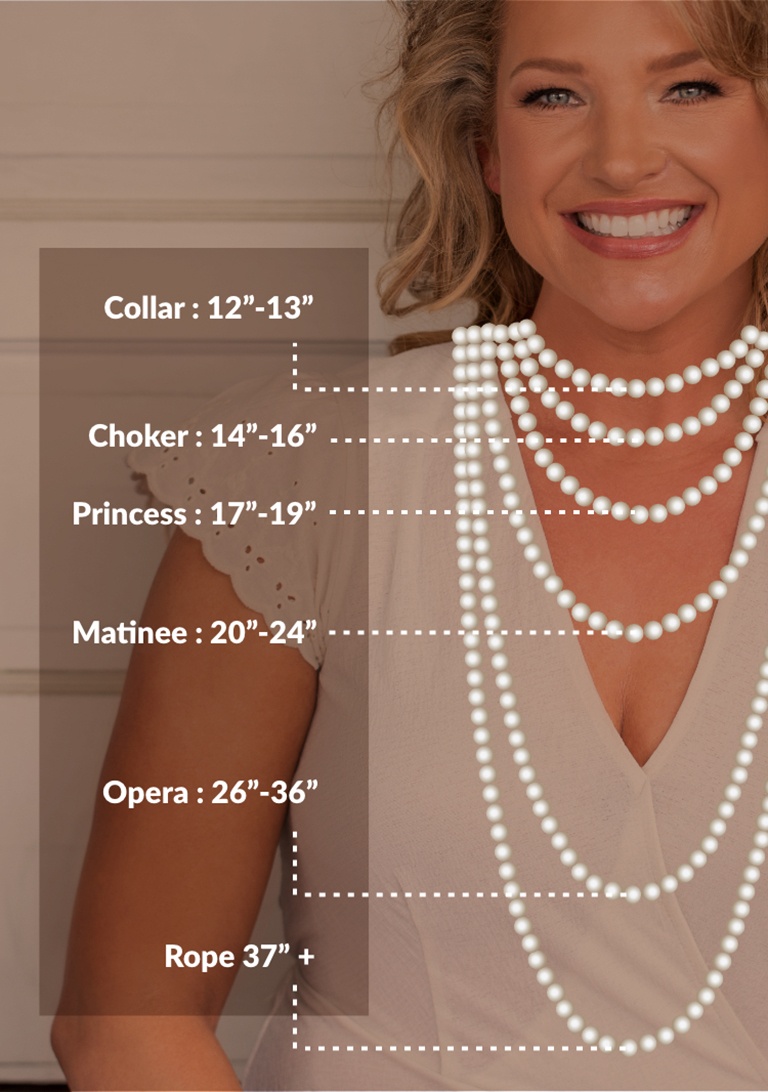 Collar: 12"-13"
Collar strands fit snugly around the neck and are best worn with open-neck clothing.
Choker: 14"-16"
Worn around the base of the throat, chokers work well with almost every outfit and any neckline.
Princess : 17"-19"
Resting right at the collarbone, princess strands are one of the most common lengths and incredibly easy to style.
Matinee: 20"-24"
Falling slightly below your collarbone, matinee strands are a perfect match for both easy-going attire and business casual looks.
Opera: 26"-36"
High-necklines and elegant evening wear have never looked better than when paired with an opera strand necklace.
Rope: 37+"
The simple yet extravagant rope strand goes to great lengths to showcase your dazzling style.