Over 38,000 customers have trusted JTV Gold Exchange to process over $17 million of their gold!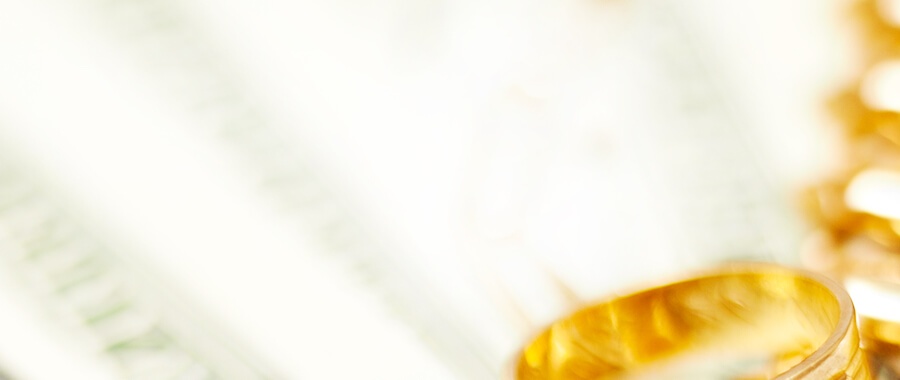 JTV Gold Exchange: How It Works
3 Easy Steps
Ensure your personal information is correct on the enclosed JTV Gold Exchange bag, and place your items in the bag.
Place the JTV Gold Exchange bag in the prepaid and pre-addressed UPS® envelope.
Call UPS® for free pickup at your door where available, or drop off at the nearest UPS® location.
What is JTV Gold Exchange?
Our Peace-of-Mind Protection Methods
You Can Track Your Packet. We provide you with a prepaid and pre-addressed UPS® envelope. We also insure each bag up to $500. This way you know it's covered in the event of loss or damage.
You Can Feel Secure. To ensure there's no tampering with your items, we videotape the unpacking and weighing of them. Then we post the video online at jtvgold.com for your review.
Your Satisfaction is Guaranteed! To ensure you are happy with the offering price, you must see and accept it before payment is made. If you decide not to sell your gold and platinum, we will return it free of charge.
You Will Be Contacted Every Step of the Way. When you provide your email address, we will communicate the status of your packet from beginning to end via email.
We Will be in Contact Every Step of the Way
With your email address, we will communicate the status of your packet from beginning to end via email. Without an email address, JTV Gold Exchange will only contact you by phone with your offer. If you decline our offer, we will return your items free of charge. We will insure each bag up to $500.
When your bag arrives at JTV Gold Exchange, we will send you a confirmation email with your unique transaction number.
Use your transaction number to set up a username & password at jtvgold.com. Then watch the video of your items being unpacked and weighed.
Unit Within 2 business days, we will send you an email indicating your offer is ready to review!
Go to jtvgold.com to review the offer. You have up to 14 days to make your decision.
Upon your acceptance, we will send you a confirmation of acceptance email
RECEIVE YOUR CHECK!
We Buy Gold and Platinum Jewelry and Personal Accessories
We accept all gold: 10, 14, 18, 22 and 24 karat or European equivalent, and all platinum.
Chains, necklaces, bracelets, pendants, charms, lockets, rings, class rings, toe rings, earrings, pins, brooches, cufflinks, tie bars and tacks, money clips, key chains, 16kt dental gold, damaged and broken jewelry, Kinked, knotted & tangled chains, broken links, loose clasps, loose findings, single earrings, and loose earring backs.
Please note the items that are not eligible for exchange
Diamonds, pearls or any other gemstones that are set in your gold or platinum items. Have all stones removed before sending them.
Items in which tests prove not to be gold or platinum, items with price tickets or manufacturing tags, investment metals like gold coins, bars or bullion, sterling silver including flatware, service sets and jewelry, watches and pocket watches, stainless steel jewelry
We are committed to value
We take pride in making your gold and platinum exchange experience its most satisfactory and rewarding. That's why we've done our homework regarding the value you receive.We conducted a study May 7- June 2, 2009 comparing the pay outs of 6 top national competitors. Based on these findings, JTV Gold Exchange made the determination to exceed the highest national competitor's payout.
Pennyweight Defined
Gold is usually tracked and sold internationally on a per ounce basis, but since most jewelry items weigh far less than an ounce, two smaller measurements are used. They are "grams" and "pennyweights" (dwt). JTV Gold Exchange pays for gold based on pennyweight. See below. Our price will change daily based on the PM London Gold Fix on the business day the packet is received.
20 dwt = 1 troy ounce of gold
31.1 grams = 1 troy ounce of gold
1 dwt = 1.555 grams