Gem-A Gemology Diploma Course
The Gemology Diploma is one of the most prestigious international gemological qualifications and gives students a more in-depth understanding of gemology and the principals of gem-testing and enhanced gem identification skills. The courses cover a wider range of gemstones, including synthetic gems and treatments, and builds upon the practical and theoretical knowledge learned during the Foundation course.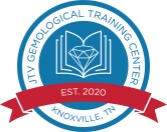 Course Objectives
Knowledge of treatments and synthetic materials, including their production, use, identification and the resulting implications for the gem trade.
Consider the ethical, environmental and technological implications and applications of gemology.
Interpret results accurately from advanced gem testing equipment
Apply scientific principles and concepts in solving problems relating to gemology, and to assess the validity, reliability and credibility of scientific information related to gemology.
Demonstrate a logical approach to gem testing, as well as be able to acknowledge limitations and uses of certain tests.
Learn about the origin and formation of gemstones and the various stages of the gemstone pipeline.
Course Materials Provided
Fully illustrated comprehensive Diploma Course Notes
Diploma Practical handbook and workbook
Gem Set: Diploma Stone set containing rough and cut specimens
Methods of Study
Predominantly classroom based: practical and theoretical 2 full days (14 hours per week). Total classroom hours: 224
Online element: online assessed coursework (4 hours per week)
Self-guided study
Assessment
20 Stone Practical examination
Two written theory examination papers
Assessed online coursework and project
On successful completion of your Gemology Diploma, you may apply to become a Fellow of the association. Fellows of the Gemmological Association (FGA) can use the post-nominal terms that are internationally recognized as symbols of excellence in the gem and jewelry trade. FGA status conveys your knowledge, integrity, membership of a professional body and commitment to professional development and is highly recognized within the Global gem trade.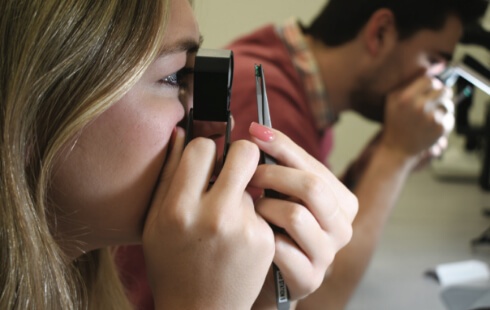 2020-2021 Class Dates and Cost
The Gemology Diploma Course will be held over a five-month period from September 2020 through January 2021 and includes 32 total classes. The classes will be taught on the following Wednesdays and Thursdays from 9:00 a.m. to 5:00 p.m. EST (7 hours) with an hour lunch break:
September: 2/3, 9/10, 16/17, 23/24, 30
October: 1, 7/8, 14/15, 21/22, 28/29
November: 4/5, 11/12, 18/19
December: 2/3, 9/10, 16/17
January 2021: 6/7 * Final exam will be held Tuesday, January 20.

The Gemology Diploma Course includes 224 total classroom hours and the cost is $7,700.00.
Meet the Instructor:
Claire Scragg
FGA, DGA, DG, AJP

Claire Scragg is a member of the JTV education team and is dedicated to sharing her passion and knowledge of gemstones, minerals, and jewelry with others. She began her journey with jewelry and gems in the 1990s and worked for two family-owned retail jewelers in Great Britain for several years. Her fascination and love of gemstones grew into a passion which brought her to study full-time with Gem-A in London's jewelry district.
In 2004, Claire joined Gem-A as a full-time instructor where she taught Gem-A certification programs after successfully completing and receiving diplomas in Gemology and Diamonds. She has also taught gemology lab classes and seminars at events and conventions around the world including JTV Gem Lovers, IJL (International Jewelry London), AGTA gem show, Tucson show, and the Mediterranean Gemological Conference. In addition to maintaining a busy teaching schedule, Claire has written articles for gem and jewelry trade publications in the UK and U.S. She has also followed her passion for gemstones and minerals to the gemstone mines of Europe, East Africa, Brazil, Madagascar, and Sri-Lanka.