Earn Your Gemology Diploma at the JTV Gemological Training Center
Are you working in the gem and jewelry industry and looking for world-class training to enhance and build upon your existing skills? Or maybe you just want to learn more about gemstones without traveling too far from home?
JTV is the first official Gem-A Gemological Training Center in the United States and offers a comprehensive study program at its state-of-the-art headquarters in Knoxville, Tennessee. JTV offers a rich gemological environment with fully equipped classrooms, featuring microscopes at each station, and a balance of both theoretical and practical content with an additional online element for self-guided style and supplementary student assessment.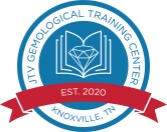 To register, call (865) 692-6000 ext 3610 from 8am EST to 5pm EST Monday through Friday.

The Gemmological Association of Great Britain, or Gem-A, is the world's longest-running international provider of gemstone and jewelry education. Gem-A programs give students confidence to pursue their gemological ambitions, knowing they are supported by a solid foundation of gemological knowledge.