Sorry, you may only compare up to 4 items. Please remove an item to add a new one.
Gemstone Information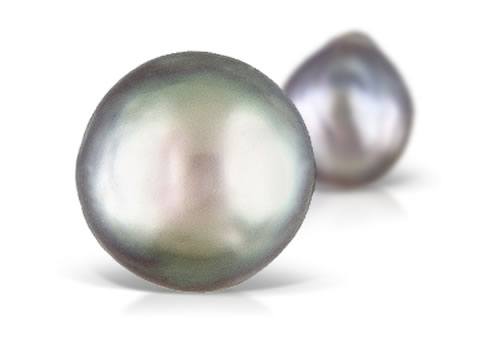 Gemopedia™
Emerging once more from the clear waters of the Gulf of California, after decades of protection, is Mexico's most emblematic gem: 'New World Black Pearls'. In 1533, the Spanish Conqueror Hernan Cortez sent the very first expeditions into the area to find the mythical "Sea of Pearls." Soon, the area known as the "Vermillion Sea of Cortez" - that we officially know as the Gulf of California - produced one of the finest known pearls in the world, the Cortez Pearl. These prized gems became New Spain's most important export product, with a price so high that their value was more than double of that of all other combined exports to the Old Continent: gold, silver and spices. It was at this moment in time when Mexican black pearls came to be known as the 'Queen of Gems' and the 'Gem of Queens', adorning European nobility like never before. Back from a 400 year reign and near extinction, are a new generation of Cortez Pearls being cultivated from the same highly-priced oysters of Mexico.
Unique Online Jewelry
Upgrade your look when you shop JTV's assortment of
jewelry
that you love, at prices that can't be beat.
Share the Jewelry Love
Shop your favorite photos and share your own with #JTVjewelrylove for a chance to be featured!