Sorry, you may only compare up to 4 items. Please remove an item to add a new one.
Gemstone Information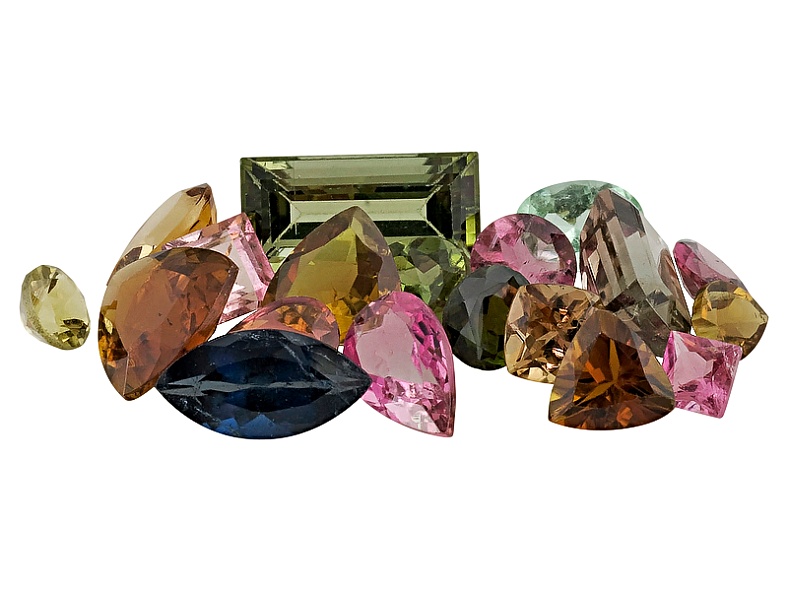 Gemopedia™
Once proposed to be the national gemstone of the United States, tourmaline is found all over the world and in a variety of colors. Tourmaline is the most colorful of all gemstones because, according to an ancient Egyptian legend, it passed through a rainbow on its journey to Earth and brought all of the colors of the rainbow with it. Tourmaline is a mineral group comprised of multiple species of complex borosilicates. Lovingly referred to by mineralogists as the garbage can mineral, its crystal structure allows for the incorporation of a wide range of elements, many of which cause the stunning color varieties and spectacular zoning of tourmaline, including copper, manganese, iron, and titanium. Major tourmaline species include liddicoatite, dravite, uvite, schorl, and elbaite.
Affordable Tourmaline Jewelry
Though tourmaline has likely been used as a gemstone since the 1500's, it wasn't until relatively recently that different types of tourmaline have been identified. Part of that reason is that tourmaline is the umbrella term for a significant number of closely related minerals. This means that tourmaline jewelry comes in a wide number of colors, styles, and cuts. No matter what your personal tastes, you're sure to find a brilliant piece of tourmaline jewelry that fits your personality perfectly.

Because of the wide range of colors available, tourmaline jewelry lends itself well to multi-gemstone pieces like cluster rings, tennis bracelets and larger pendant necklaces. These pieces often have a range of colors that can give off an almost rainbow-like effect. However, there are also pieces that are used to highlight a specific color with dramatic results. This makes tourmaline jewelry ideal for matching with all of your different outfits. You can use a single color to balance out an ensemble, or add a wide range of them to a more neutral overall look. Either way, you're sure to look your most brilliant.

No matter the occasion, you're sure to find tourmaline earrings or tourmaline rings to match it! The wide range of colors in tourmaline jewelry means you never have to settle for less than your best. Shine when you are out shopping for shoes. Dazzle as you dine with dignitaries. Enthrall as you entertain entrepreneurs. Tourmaline jewelry is perfect for each and every moment you may encounter during your day.
You might also be interested in: Tourmaline Earrings
Share the Jewelry Love
Shop your favorite photos and share your own with #JTVjewelrylove for a chance to be featured!