Go green with the light and lively tones of prasiolite jewelry from JTV.
Sorry, you may only compare up to 4 items. Please remove an item to add a new one.
Gemstone Information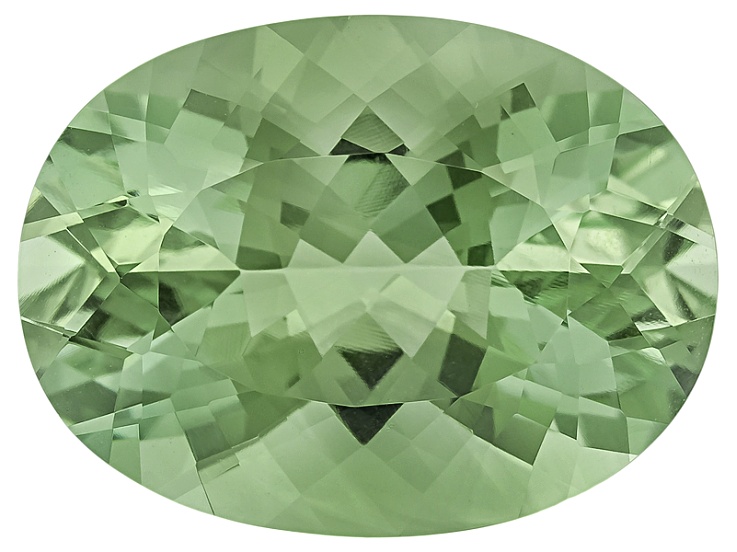 Gemopedia™
A pastel dream, this variety of quartz boasts a beautiful soft green color. Sometimes incorrectly referred to by the misnomers "green amethyst" or "lime citrine," prasiolite is rarely found in nature, so most material available on the market is produced by heating or irradiating amethyst. Prasiolite is an exciting gem in that it is readily available in large sizes with high transparency and great durability.
What is Prasiolite?
Add an impressive piece of jewelry to your collection with the light green and lush hues of prasiolite. Prasiolite is a subtle gemstone, styling perfectly with the cool tones of sterling silver or the bold splash of color that yellow gold provides. Prasiolite can occur naturally but most commonly is created from amethyst or citrine being heat-treated to give it the signature misty, minty green tone. An affordable and durable accessory, prasiolite jewelry is the perfect piece for your collection. Shop prasiolite earrings, rings, bracelets and necklaces and introduce a verdant and vibrant springtime style into your next look.
You might also be interested in: Pre-owned Jewelry
Share the Jewelry Love
Shop your favorite photos and share your own with #JTVjewelrylove for a chance to be featured!