Oh no! We couldn't find any content matches for ""

Shop By Category
Sorry, you may only compare up to 4 items. Please remove an item to add a new one.
Gemstone Information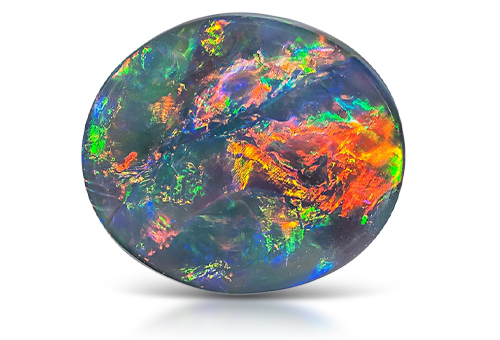 Gemopedia™
Black opal is the rarest and most valuable variety of opal. Black opal displays "play of color" and has a black, gray, dark green, dark blue, or blackish brown body color. Most black opal comes from Lightning Ridge and Mintabie, Australia, but it can also be found in Java, Virgin Valley, Nevada, and Wello, Ethiopia.
Black Opal Rings & More
Shop magnificent black opal rings at an unbeatable cost at JTV. Whether you're seeking something for a special occasion, or a stunning addition to your current style, we're confident that you'll find a black opal ring that makes a statement and turns heads. Browse our wide selection of black opal rings for sale by style, size and more.

An October birthstone, Opal's most striking feature is its ability to take on many different colors. Opal is the national stone of Australia, where it formed in the cracks between rocks from silica deposits left by seasonal rains and was discovered in the mid-1800s. Since then, Australia has produced the majority of the world's opal supply. Black opal is simply opal that is very dark in color, like the velvet clouds of a midnight sky. It is also the rarest color of opal.

It's difficult not to lose yourself in the details of its dark, mysterious beauty, but it's easy to enhance a look and tie an outfit together. As you browse our variety of black opal rings for sale, be sure to check out our other jewelry options to mix and match, such as fire opal jewelry, opal necklaces, and onyx jewelry.

With an expansive selection of black opal rings to choose from, you'll find the one you love, and maybe one for someone you love right here at JTV.
You might also be interested in: Orange Jewelry
Share the Jewelry Love
Shop your favorite photos and share your own with #JTVjewelrylove for a chance to be featured!