A deep, dark and mysterious black, onyx is known for its stunning prescence in jewelry. JTV offers everything with this stone you could ask for!
Sorry, you may only compare up to 4 items. Please remove an item to add a new one.

Get that serenity feeling summer brings with a relaxing trip. Choose 1 of 3 destinations!
Getaway for two valued up to $6,500! Plus 2 winners of $100 in JTV Brilliant cash every day!
Gemstone Information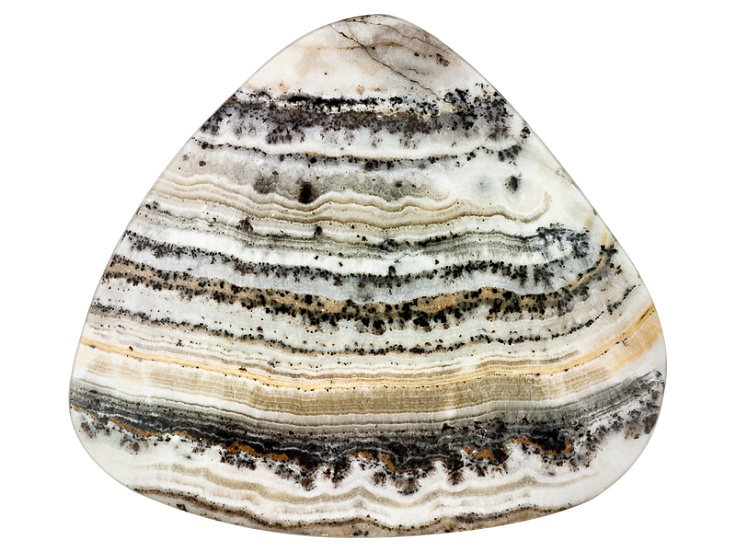 Gemopedia™
Onyx is the dark brown to black variety of agate, a cryptocrystalline quartz. Since ancient times onyx has afforded gem cutters and carvers an excellent source for carving cameos, intaglios, and other jewelry creations. Inexpensive, abundant, and available in large sizes, onyx is also a favored stone when fashioning cabochon gems and beads.
Shop Black Onyx Jewelry and More
When you step out in onyx jewelry, you are embracing a look as old as civilization itself. Used extensively by the Egyptians, Greeks and Romans, onyx jewelry has a pedigree that is unmistakable. Of course, modern onyx jewelry is a bit more refined than that of antiquity, and there is a wide selection of it on full display at JTV. Whether you're looking for onyx earrings, onyx bracelets, onyx necklaces or onyx rings, you can't go wrong with the collection at JTV. There are even a number of different colors of onyx jewelry to choose from. In addition to the more traditional black onyx jewelry, you'll find selections in the green onyx (commonly associated with the art deco movement), blue, red and more.

Onyx jewelry is ideal for when you want a refined look with clean lines and luster. Whether you decide to go with onyx jewelry with an opaque look or with a more transparent piece, you can be sure that the same luster prized so much by our ancestors still shines on. The smooth, graceful look of onyx jewelry means that you can brighten up just about any outfit.

Enjoy a night out on the town with dinner and the theater. Shine as you present your next big project at the office. Add some extra flair as you run to the market - you never know who you're going to meet! There really is no wrong time for you to let your personal style shine through with gorgeous blue, red, green or black onyx jewelry.
You might also be interested in: Onyx Bracelets
Share the Jewelry Love
Shop your favorite photos and share your own with #JTVjewelrylove for a chance to be featured!