Moissanite Jewelry
Moissanite jewelry is the ideal option if you are looking for luxury and elegance in an affordable diamond alternative!
1,010&nbsp Products
Sorry, you may only compare up to 4 items. Please remove an item to add a new one.
Gemstone Information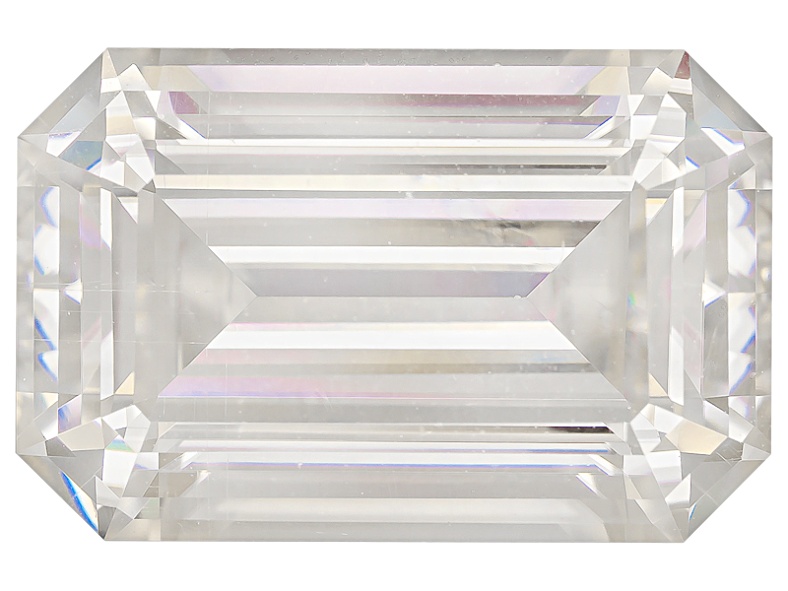 Gemopedia™
Synthetic moissanite is an incredibly durable gem. In fact, the ceramic version of synthetic moissanite, called synthetic silicon carbide, is so hard and tough that it is used for body armor and mirrors in orbiting space telescopes! Fortunately, it also makes a gorgeous gem. Synthetic moissanite has a higher dispersion value (fire) than diamond, making it an impressive jewel. Each lab created gem is faceted by a skilled cutter to maximize its brilliance and enhance its exceptional fire. Second in hardness only to diamond, it is extremely resistant to scratching, abrasion, breaking and chipping.
Turn up the heat with these sparkling Moissanite Fire sensations
Discover a world of radiate beauty when you purchase jewelry from our Moissanite Fire collection! Are you ready to sparkle when you adorn a piece of our moissanite fire jewelry? No matter where you are headed, our jewelry will add some fire to your outfit. Our moissanite fire jewelry will match your favorite styles perfectly. You cannot go wrong when choosing to purchase our amazing moissanite fire jewelry!

Moissanite, also known as silicon carbide, is a naturally occurring mineral that was first discovered by Dr. Henri Moissan. This Nobel Prize winning chemist found the rare mineral in Arizona at the site of a meteorite strike. Dr. Moissan's discovery didn't go unnoticed because the gemstone was later named "moissanite" in his honor. Since this gem is incredibly hard to fine, scientists needed to figure out a way to create this gemstone in a laboratory. In the 90s, this goal was achieved. A research lab in North Carolina invented the thermal growing process that creates silicon carbide crystals. These crystals are then fashioned into the breathtaking moissanite fire gemstones!

This beautiful man made gemstone is hardly comparable to any other gemstone. While it is similar to the diamond, emerald, ruby, and sapphire, the characteristics of those gemstones do not match those of the outstanding moissanite fire. On the Brilliance Refractive Index, moissanite fire has an amazing score of 2.65-2.9. This brilliance range makes moissanite much more brilliant than any other gemstone. Moissanite fire also has a fire dispersion that is 4x greater than any other popular gemstone. If you are looking for a gemstone that will survive the daily wear, then moissanite fire is perfect for you! With a score of 9.25 on the MOHs scale, moissanite fire can survive almost anything.

You can purchase a piece of our moissanite fire jewelry to pair with each one of your outfits! Are looking to add some sparkle to your outfit? Any of our moissanite fire necklaces would add that dazzling touch you are looking for! If you need to add a touch of sophistication to your outfit, our top rated moissanite ring is exactly what you need.
How to clean moissanite fire jewelry?
In order to keep your moissanite jewelry looking its best, it is important to routinely care for you jewelry. Before you clean your moissanite, you need to gather some mild soap, a soft bristle toothbrush, a lint-free cloth, and fill a bowl with warm water. Once you have gathered your supplies, you will need to create a soapy solution in the water. Place your moissanite jewelry in the soapy solution and then gently brush the jewelry with the toothbrush. After you have gently brushed your jewelry, rinse it with clean water and pat dry with a lint-free cloth.
How can you tell the difference between moissanite and diamond jewelry?
As mentioned above, moissanite fire jewelry has a fire dispersion that is 4 times greater than any other popular stone. This difference is how you can tell the difference between moissanite and diamond jewelry. In the sunlight, moissanite jewelry has more colors and fire than a diamond. This creates a unique disco ball effect that is hard to miss!