Marcasite Jewelry
Set yourself apart with beautiful, affordable marcasite jewelry from JTV waiting for you to explore.
18&nbsp Products
Sorry, you may only compare up to 4 items. Please remove an item to add a new one.
Gemstone Information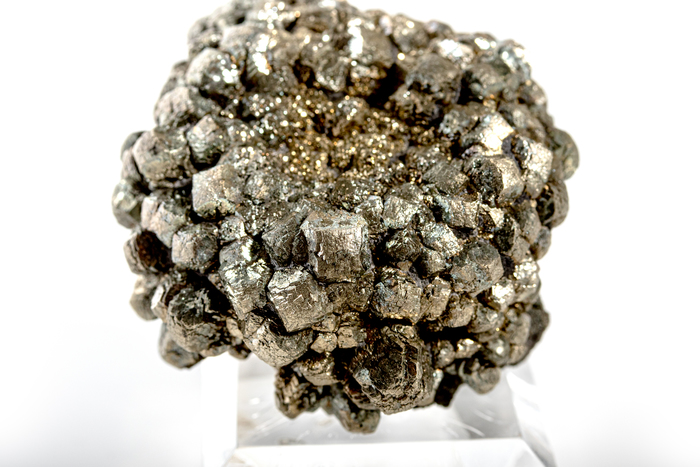 Gemopedia™
Marcasite is a polymorph of pyrite. It has the same chemistry, but a different crystal structure. In the jewelry trade, the names pyrite and marcasite are often used interchangeably. Marcasite is often cut and polished in a cone or pyramid shape and pave set between sterling silver beads to enhance their brilliance.
Shop Affordable Marcasite Jewelry
Marcasite is the trade name for pyrite, which derives its name from the Greek for 'a gemstone that strikes fire.' This is because when struck against iron, it shoots sparks! So you know when you wear marcasite jewelry, you're sure to be sending out sparks. Look out, world. A fiery lady is ready to blaze her own trail.

Marcasite jewelry has a silvery tone to it that creates a unique look you are sure to love. Whether you are stepping out in a marcasite bracelet, marcasite earrings, a marcasite necklace or a marcasite ring, you know you'll be looking your best. You can mix and match affordable marcasite jewelry pieces with just about any color combination you can imagine. That's because while marcasite jewelry shines brightly, it has a neutral tone that can be paired with almost any look. Find a piece that you connect with, and you've got a go-to piece of jewelry you can always count on. No matter if you're off to the beach or preparing for the board room, you are sure to look amazing.

Plus, affordable marcasite jewelry is a great way to make your budget work for you. Why not create a whole look that you can keep at the ready for when you want to show a bit of flash? Gold and silver colored accents are soft enough to blend in with your outfit, but sharp enough to set you apart from the background. Make the most of your budget, and shop affordable marcasite jewelry at JTV today. You'll find just what your heart desires.