Sorry, you may only compare up to 4 items. Please remove an item to add a new one.
Gemstone Information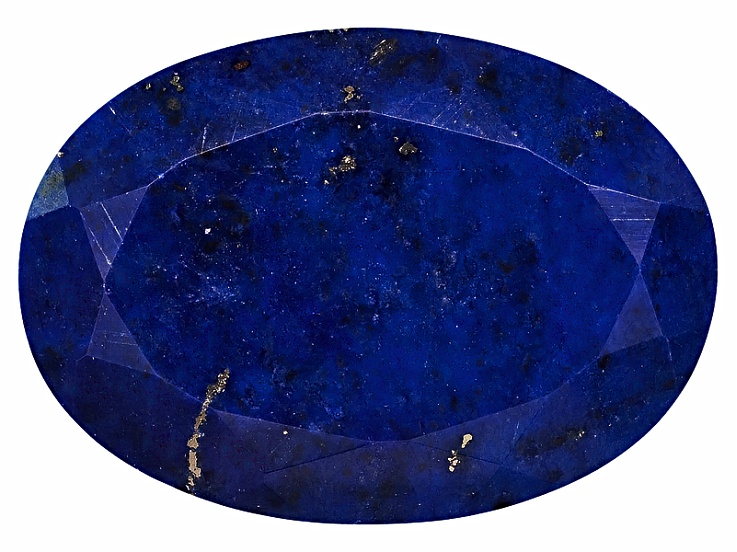 Gemopedia™
Discover the mystical allure of rich, royal blue and sparkling golden specks found in lapis lazuli. Very few gems have such a long and storied history as lapis lazuli. Along with carnelian, it is the oldest known gemstones to be appreciated and worn as adornment. When lapis lazuli was first introduced to Europe, it was called ultramarine, meaning "beyond the sea." The gem was ground to a powder for use as early eye shadow, and as pigment for early oil paints. Today, this rich blue gem still retains the allure that first captivated humans thousands of years ago.
Lapis Lazuli Stone Bracelets & More
Find lovely lapis lazuli bracelets that shine and sparkle at JTV. Whether you're seeking something for a special occasion or a fabulous addition to your everyday style, we're confident that you'll meet your match among our beautifully affordable collection of lapis lazuli stone bracelets. Browse our available bracelets by style, price, brands and more.

Cherished for its intense color, lapis lazuli is a metamorphic rock that's been mined since as early as the 7th millennium BC in Afghanistan. Near the end of the Middle Ages, the stone was exported to Europe and made into ultramarine powder, the most expensive of all blue pigments, where it was used by Renaissance artists in their paintings of holy figures. Today, most lapis lazuli comes from Afghanistan, Italy, Chile and the United States.

From stunning bangle bracelets to bolo and link styles, create an incredible look with our affordable lapis lazuli bracelets. The intense blue color adds a bling to your outfit that you can wear year-round, and its shimmering, glimmering properties are sure to turn heads! Be sure to check out our other jewelry, too, such as knot jewelry, labradorite jewelry, and inspirational rings. Whichever lapis lazuli bracelet you choose, the most important thing is that it accentuates your personal style.

With an expansive selection of lapis lazuli bracelets to choose from, you'll find a piece you love that will make a statement and turn heads.
You might also be interested in: Lapis Lazuli Earrings
Share the Jewelry Love
Shop your favorite photos and share your own with #JTVjewelrylove for a chance to be featured!