Sorry, you may only compare up to 4 items. Please remove an item to add a new one.
Gemstone Information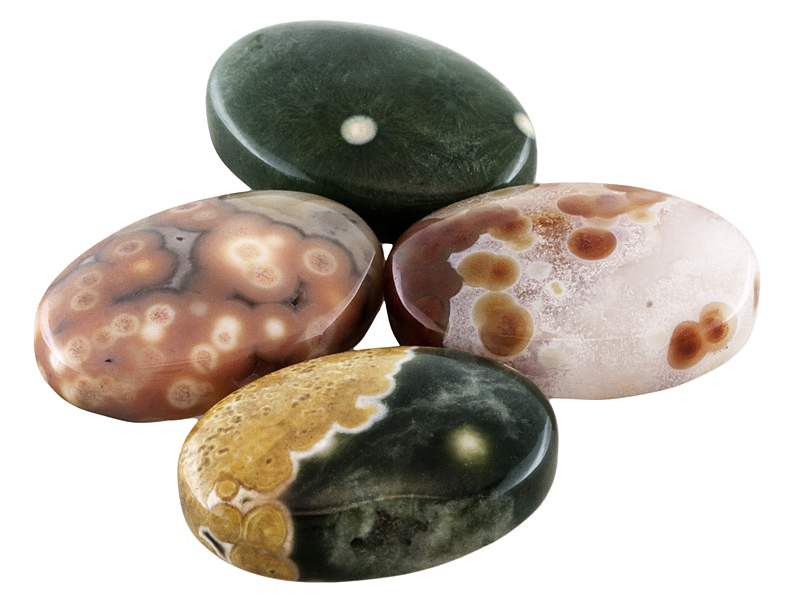 Gemopedia™
Jasper is an opaque, fine grained variety of chalcedony quartz. It is typically found in red, yellow, brown or green colors and is generally spotted with these colors. Its name comes from the Latin word for the gem, iaspis, meaning "spotted stone."
Jasper Jewelry
Embrace your natural side with the subdued, yet stunning style of jasper jewelry. This unique quartz gemstone stands out in any wardrobe and pairs well with outfits in earthy tones or neutral colors. JTV offers jasper jewelry in many interesting colors and intriguing styles to fit any collection or occasion.
Jasper is a mixture of chalcedony, a variant of quartz that forms from sediment being trapped by silica. Jasper is also created by volcanic ash and materials being combined under extreme pressure. When volcanic matter is pressurized and hardened into jasper, it creates an amazing micro crystalline structure. Both processes cause jasper to have beautiful patterns of different colors and opacity.
Jasper jewelry can appear in many natural hues, such as shades of red, yellow, green, brown, multi-colors and blue in rare cases. Jasper can also look spotted, striped or show other banded patterns. Like many minerals, jasper originated at least 50 million years ago, dating as far back as ancient Mesopotamia and Egypt. Jasper jewelry is believed to possess healing abilities and a sense of protection from negative energy for its wearer.
No matter your personal style or taste, jasper jewelry from JTV offers something for everyone from elegant earrings to radiant rings and bohemian bracelets. You'll have endless options when you shop for jasper jewelry with JTV!
You might also be interested in: Jewel Tones
Share the Jewelry Love
Shop your favorite photos and share your own with #JTVjewelrylove for a chance to be featured!