Sorry, you may only compare up to 4 items. Please remove an item to add a new one.
Gemstone Information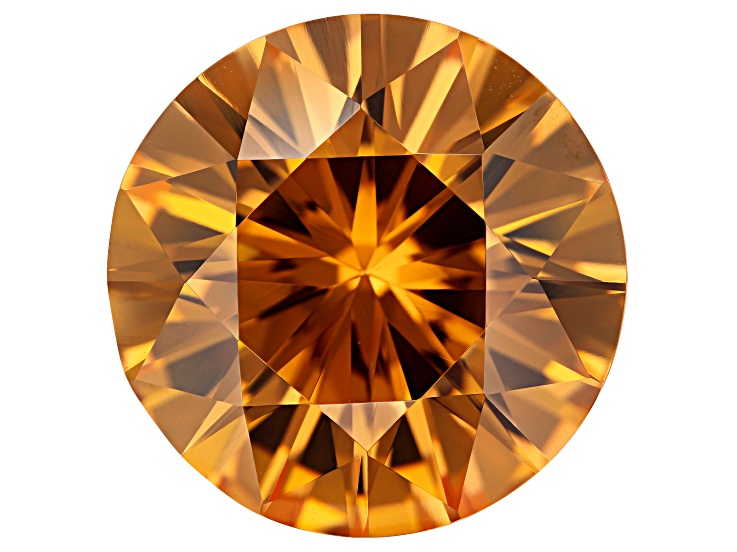 Gemopedia™
Cubic Zirconia (abbreviated CZ) is the best-known man-made diamond simulant. A simulant is any material, natural or created by man, which imitates the appearance of a natural gem whereas a synthetic gem is man-made but must have a natural counterpart that duplicates the chemical, optical, and physical properties of the natural gem. While it's often touted as the most popular diamond simulant, cubic zirconia is also a synthetic gem. Natural crystals of cubic zirconia have only been found as inclusions in zircon.
Affordable CZ Rings
Cubic zirconia rings can trace their origins back to modern science and the 1970s. In an attempt to manufacture a gemstone that has qualities very similar to diamonds, researchers introduced cubic zirconia ('CZ') to the market. Cubic zirconia resembles diamond in a number of ways such as its hardness, its brilliance, and its color. The main difference between cubic zirconia and diamond is the price point. cubic zirconia necklace for a real eye catching look. Start your collection off right with a breathtaking cubic zirconia ring from JTV today.
You might also be interested in: Dancing Jewelry
Share the Jewelry Love
Shop your favorite photos and share your own with #JTVjewelrylove for a chance to be featured!