Charoite Jewelry
If you want the perfect pop of purple, go for charoite jewelry! The one-of-a-kind characteristics shown in this gem make it a rare find.
5&nbsp Products
Sorry, you may only compare up to 4 items. Please remove an item to add a new one.
Gemstone Information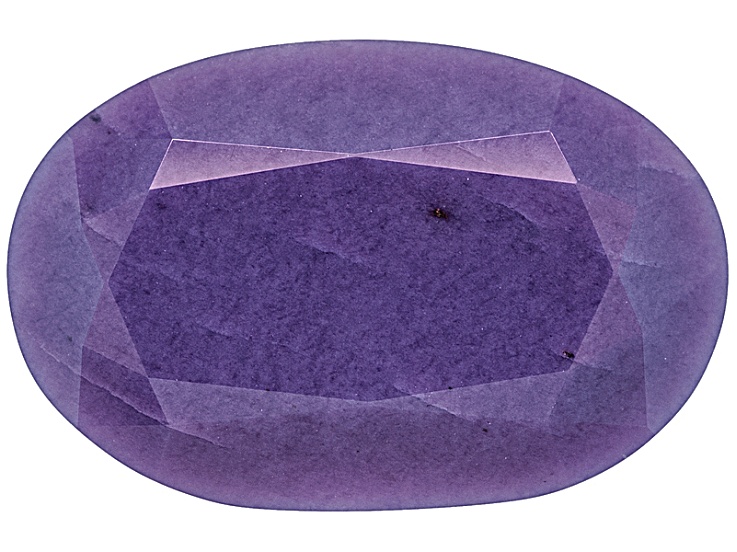 Gemopedia™
Charoite offers an intriguing, mystical array of patterns that are both eye-catching and mesmerizing. The patterns often exhibit a combination of swirls, veins and spots that give each piece a unique and magical appearance. The name Charoite is used to describe both a mineral and an attractive gem material primarily composed of charoite. The gem material comes from the remote, mountainous region of the Sakha Republic of Russia, which remains its only known source.
What is Charoite Jewelry?
Charoite is a precious, rare gemstone that can only be found in Siberia, Russia. Charoite is a brilliant, bright shade of purple, consisting of swirling patterns with other varieties of purple forming a marbled pattern. Some pieces of charoite even have spots of black in them, making each stone that is faceted into a dazzling, unique and one-of-a-kind style.
Charoite is durable and makes for a beautiful, charming piece of jewelry. This stone is best in a pendant or earrings. Polished to perfection, these stones come in different patterns, and no two are alike. When you wear a piece of charoite jewelry, you are sure to stand out!
Charoite jewelry is believed to have special healing powers such as feelings of compassion and positive energy. They are also believed to represent transformation. Step into a whole new world of beauty and radiance when you wear pieces of charoite jewelry!
You might also be interested in: Children's Color Gemstone Jewelry
Share the Jewelry Love
Shop your favorite photos and share your own with #JTVjewelrylove for a chance to be featured!