Chrome Diopside Bracelets
Join the enchanting trend that chrome diopside bracelets offer the public.
Sorry, you may only compare up to 4 items. Please remove an item to add a new one.
Gemstone Information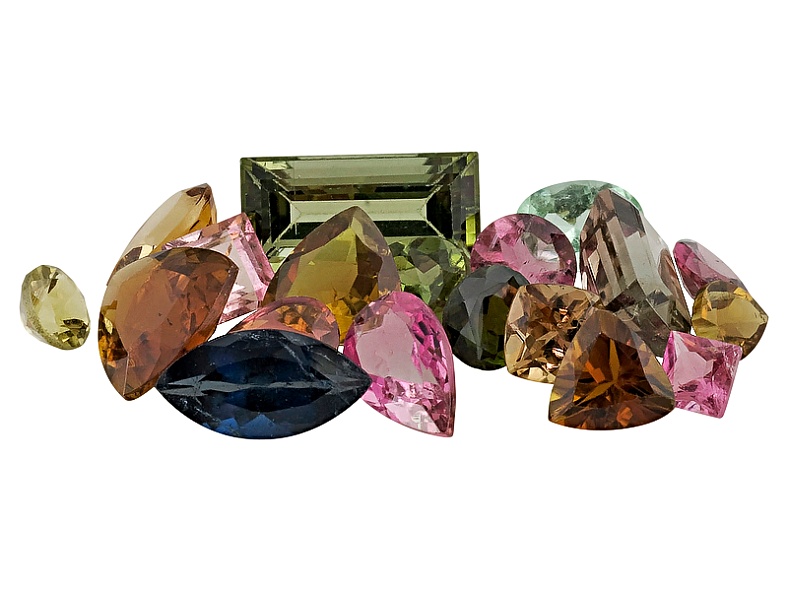 Gemopedia™
Once proposed to be the national gemstone of the United States, tourmaline is found all over the world and in a variety of colors. Tourmaline is the most colorful of all gemstones because, according to an ancient Egyptian legend, it passed through a rainbow on its journey to Earth and brought all of the colors of the rainbow with it. Tourmaline is a mineral group comprised of multiple species of complex borosilicates. Lovingly referred to by mineralogists as the garbage can mineral, its crystal structure allows for the incorporation of a wide range of elements, many of which cause the stunning color varieties and spectacular zoning of tourmaline, including copper, manganese, iron, and titanium. Major tourmaline species include liddicoatite, dravite, uvite, schorl, and elbaite.
Affordable Chrome Diopside Bracelets
From the harsh wintry terrain of Siberian Russia comes a bright green stone that is sure to make any bracelet pop. Chrome diopside bracelets are available in a wealth of styles – from bangle to bolo to statement to strand – that are sure to make you want to go green.

Chrome diopside is a newer gem on the block, discovered only within the last 30 years and only available globally since the fall of the Soviet Union. This fascinating new stone is mined almost exclusively in a remote location in the state of Sakha in Eastern Siberia. All of this helps make chrome diopside bracelets still fairly unique, while being considerably more affordable than other green gemstone options like emerald, tsavorite and chrome tourmaline. This means that affordable chrome diopside bracelets will have you looking your best without paying a fortune.

Complete the look with chrome diopside earrings, necklaces and bracelets. Want to explore fine green jewelry options from JTV? Check out or collection of gorgeous emerald jewelry that's sure to make anyone green with envy.
You might also be interested in: Citrine Bracelets
Share the Jewelry Love
Shop your favorite photos and share your own with #JTVjewelrylove for a chance to be featured!