From loose gemstones to mineral specimens, expand your gemological education and explore your own gemstone journey.

Tune in and watch Gem Discoveries by gemstones.com Mondays at noon ET.
Watch Now!
Discover stunning topaz gemstones that will amaze you. Bright, radiant colors make these stones truly remarkable. Don't let brilliant beauty escape you and explore topaz gems today.
Sorry, you may only compare up to 4 items. Please remove an item to add a new one.
Gemstone Information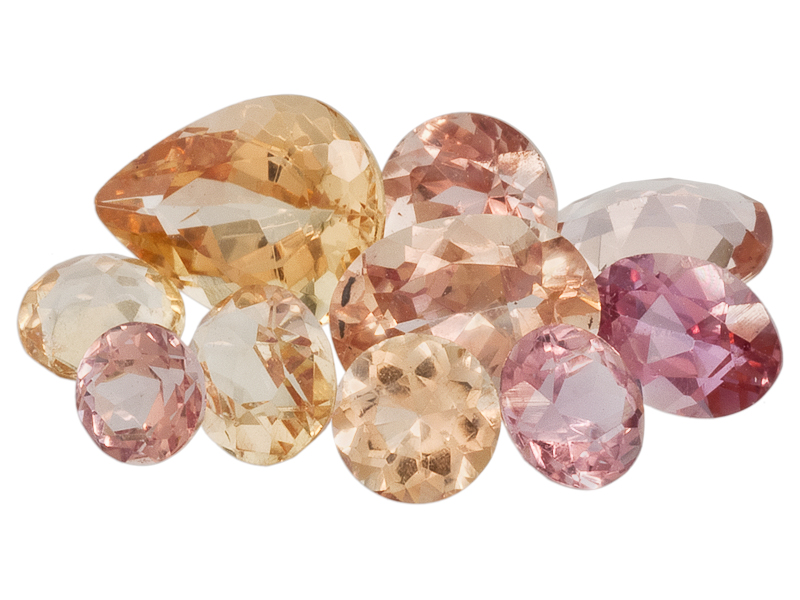 Gemopedia™
Topaz can be both very common (when clear, or in certain colors like brown, which can turn blue when treated) and very rare (when found in natural beautiful colors rare to the species, like pink and red). Topaz's popularity stems from the gem's good wearability and affordability. Topaz is also often altered with special surface treatments to give it unusual colors and iridescent effects, like mystic, ocean, kiwi, and orchid topaz. Topaz is also a popular birthstone, as blue topaz is December's primary birthstone and yellow topaz is a birthstone for November.
Loose Topaz Stones
Lose yourself in waves of blue with gorgeous topaz gemstones at JTV. Rich in color, these navy, turquoise and sky blue shades are hard to resist. Explore blue beauty with topaz gemstones today.
You might also be interested in: Orange Topaz Gemstones
Share the Jewelry Love
Shop your favorite photos and share your own with #JTVjewelrylove for a chance to be featured!