From loose gemstones to mineral specimens, expand your gemological education and explore your own gemstone journey.

Tune in and watch Gem Discoveries by gemstones.com Mondays at noon ET.
Watch Now!
Sorry, you may only compare up to 4 items. Please remove an item to add a new one.
Gemstone Information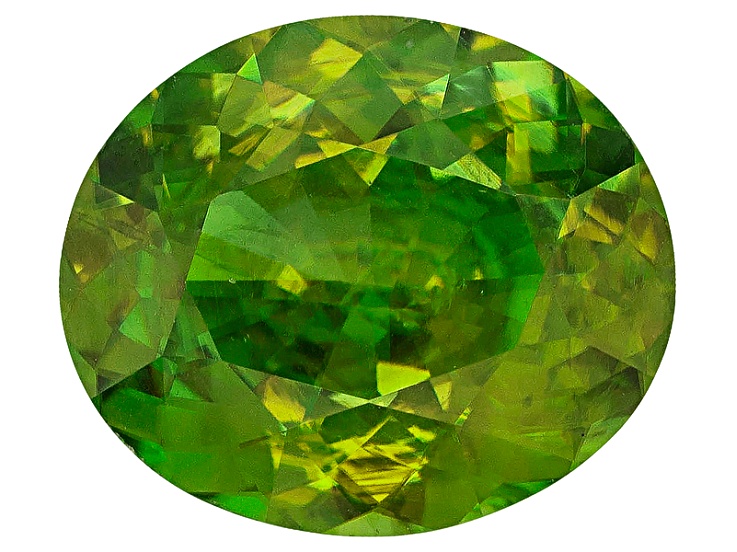 Gemopedia™
A brilliantly transparent gem, sphene has fire greater than that of diamond! This gem is named from the Greek word for "wedge," as its crystals are typically wedge shaped, but may be referred to by its mineral name, titanite. On rare instances, sphene may be brown or black in color, but is mainly found in a range of green to yellowish green colors. Another characteristic sphene possesses is birefringence, or double refraction, meaning that light splits into two rays as it passes through the gem. As a result, the back facets appear as double images, giving the gem a soft, hazy appearance, similar to the doubling seen in zircon.
Loose Sphene Stones
Fall in love with the golden glow of beautiful loose spene gemstones at JTV.com. When handcrafting your own accessories, look no further than sphene to act as a radiant accent to any of your accessories! With many loose sphene gemstones newly reduced, now is the perfect time to sparkle in sphene!
You might also be interested in: Spinel Gemstones
Share the Jewelry Love
Shop your favorite photos and share your own with #JTVjewelrylove for a chance to be featured!