From loose gemstones to mineral specimens, expand your gemological education and explore your own gemstone journey.

Tune in and watch Gem Discoveries by gemstones.com Mondays at noon ET.
Watch Now!
Sorry, you may only compare up to 4 items. Please remove an item to add a new one.
Gemstone Information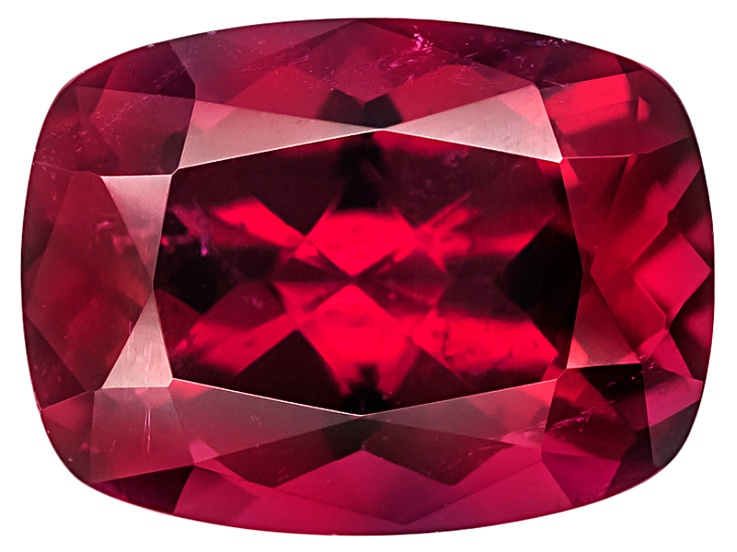 Gemopedia™
One of the most desirable of all tourmaline varieties, rubellite is the pink to red variety of elbaite tourmaline, but crystals may also include brownish, orangey or purplish hues. Stones that exhibit pure red or slightly purplish red color are considered the most valuable. With the exception of ruby and red spinel, rubellite is the only other gem known to occur in such a rich, dark red color. Incredibly scarce, with 'eye clean' material even rarer, rubellite is one of those special gems that demands a place in your gemstone collection!
Loose Rubellite Stones
Shop loose rubellite gemstones to add a bit of romance to your look! Rubellites are often confused with rubies, but rubellites are much rarer. Their color is very unique because it can vary from red to violet to pink, not just ruby red. The rubellite is known for its healing powers, which can help promote balance, happiness, compassion, and confidence. This rare gemstone is the perfect addition to your next piece of jewelry!
You might also be interested in: Ruby Gemstones
Share the Jewelry Love
Shop your favorite photos and share your own with #JTVjewelrylove for a chance to be featured!