From loose gemstones to mineral specimens, expand your gemological education and explore your own gemstone journey.

Tune in and watch Gem Discoveries by gemstones.com Mondays at noon ET.
Watch Now!
Sorry, you may only compare up to 4 items. Please remove an item to add a new one.
Gemstone Information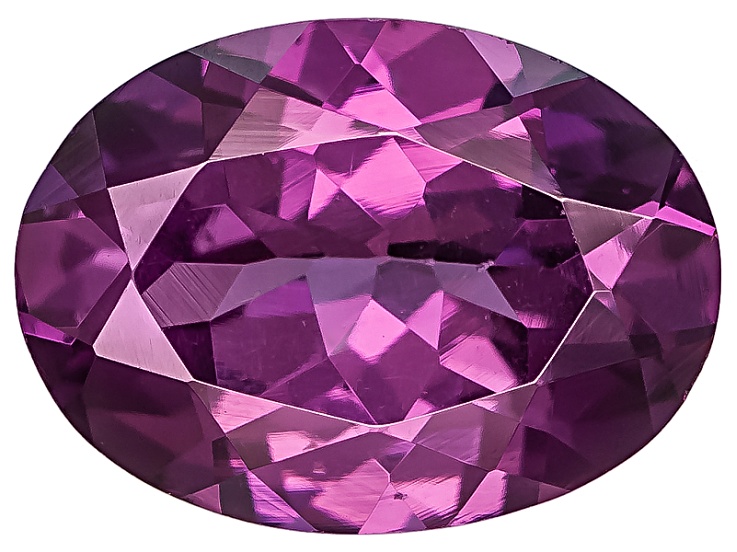 Gemopedia™
Unusually striking, rhodolite is a naturally occurring blend of almandite and pyrope garnet. While raspberry and grape are the most prized colors, rhodolite is also found in shades of purplish red to reddish purple. The name is derived from the Greek rhodon, meaning "rose," and lithos, meaning "stone." Rhodolite is typically found as water-worn pebbles in alluvial deposits, but it is also occasionally mined directly from host metamorphic rock. Tough, durable, never enhanced and easily cleaned, rhodolite is ideal for jewelry. Due to its bright transparent clarity, rhodolite is often cut into fantasy shapes.
Loose Rhodolite Stones
Feel refreshed and revitalized with JTV rhodolite gemstones. From plum to raspberry to rose, our rhodolite gemstones are available in red hues that generate strength and energy. Shop beautiful red rhodolite gemstones today.
You might also be interested in: Rubellite Gemstones
Share the Jewelry Love
Shop your favorite photos and share your own with #JTVjewelrylove for a chance to be featured!