From loose gemstones to mineral specimens, expand your gemological education and explore your own gemstone journey.

Tune in and watch Gem Discoveries by gemstones.com Mondays at noon ET.
Watch Now!
Sorry, you may only compare up to 4 items. Please remove an item to add a new one.
Gemstone Information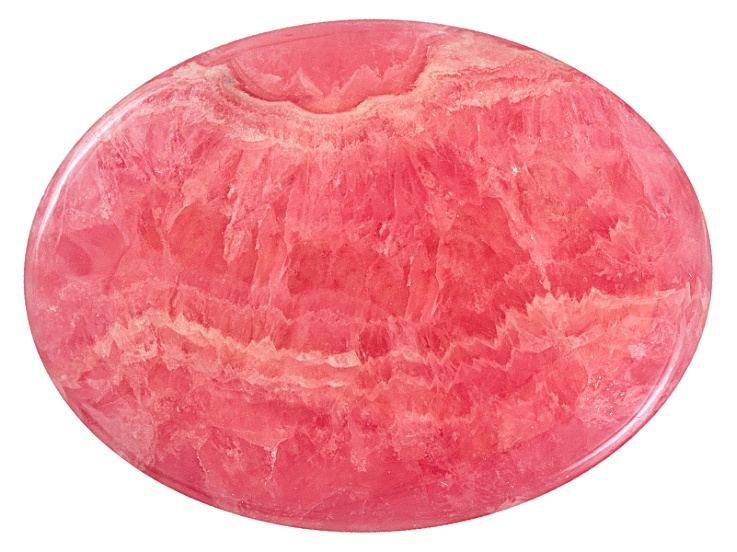 Gemopedia™
One of nature's more exotic treasures, rhodochrosite is a manganese carbonate that gets its name from two Greek words, rhodon meaning "rose" and chros, meaning "color." This is a fitting name, indeed, as its finest colors range from very pale pink, to deep orangey red. Yellow to brown crystals are also known. Rhodochrosite comes in transparent, semi-translucent, and opaque varieties. Semi-translucent to opaque rhodochrosite is often carved or cut en cabochon and typically displays "bacon strip" or "bull's eye" patterns.
Loose Rhodochrosite Stones
Also known as the Inca Rose, the ancient Incas believed rhodochrosite to be the blood of past kings and queens. In addition to its stunning physical beauty, rhodochrosite helps inspire love and inner peace. It's no wonder why rhodochrosite is associated with royalty: Shop JTV rhodochrosite gemstones today.
You might also be interested in: Rhodolite Gemstones
Share the Jewelry Love
Shop your favorite photos and share your own with #JTVjewelrylove for a chance to be featured!