From loose gemstones to mineral specimens, expand your gemological education and explore your own gemstone journey.

Tune in and watch Gem Discoveries by gemstones.com Mondays at noon ET.
Watch Now!
Fall in love with peridot gemstones. Peridot's lustrous, olive green color will steal your heart. Explore JTV's collection of peridot gemstones today.
Sorry, you may only compare up to 4 items. Please remove an item to add a new one.
Gemstone Information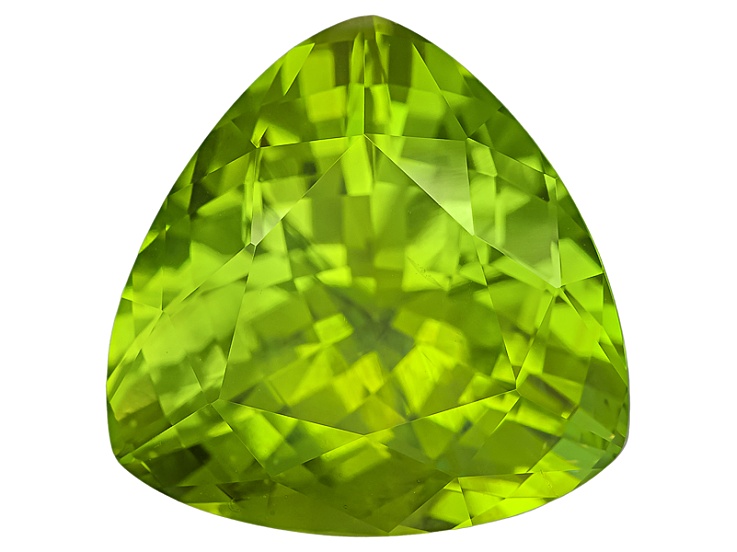 Gemopedia™
August's birthstone, peridot, is a relatively inexpensive, beautiful gem with a pedigree dating back as far as early Egyptians. Among its accolades, peridot can count being a favorite among royals and clergy, used to adorn everything from a queen's crown to a knight's sword. Peridot jewels were actually among Cleopatra's beloved treasures, though she believed them to be emeralds, as gems were then classified solely by color. Prized for its all natural, unenhanced range of colors, peridot is the gem variety of olivine and exhibits colors ranging from golden lime greens to rich grass greens.
Loose Peridot Stones
Experience the beauty of the night when you shop peridot gemstones at JTV. Known as the 'Evening Emerald' by the Ancient Romans, the fame of the peridot gemstone has endured over millennia. Browse our JTV peridot gemstone collection today!
You might also be interested in: Phenomenal Gems
Share the Jewelry Love
Shop your favorite photos and share your own with #JTVjewelrylove for a chance to be featured!