From loose gemstones to mineral specimens, expand your gemological education and explore your own gemstone journey.

Tune in and watch Gem Discoveries by gemstones.com Mondays at noon ET.
Watch Now!
Sorry, you may only compare up to 4 items. Please remove an item to add a new one.
Gemstone Information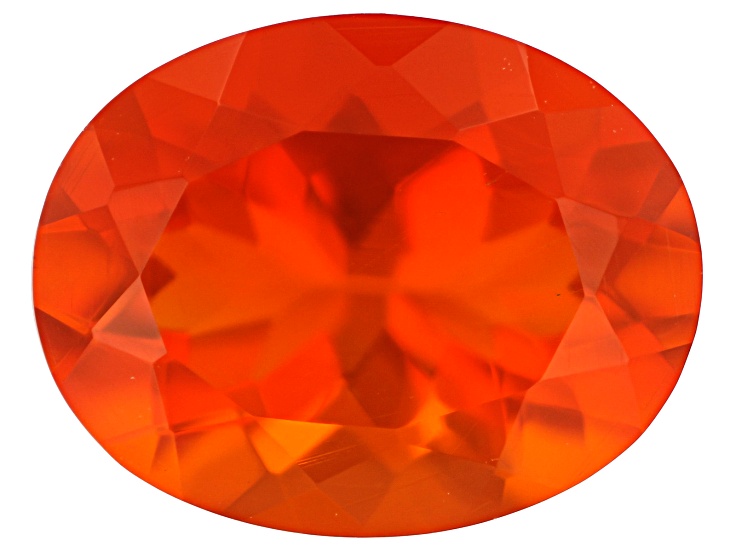 Gemopedia™
Unique and mysterious, fire opals are appropriately named for their fiery cherry, sunburst yellow, and deep tangerine coloration. Unlike precious opal, fire opal does not usually display play of color; specimens that do are highly valuable. Mexico is a primary source of fire opal, where it was treasured by the Aztecs who called it "gem of the bird of paradise."
Loose Fire Opal Stones
Turn up the heat with JTV's collection of loose fire opal gemstones! Fire opal ranges from completely transparent to translucent in appearance and comes in a varity of red, orange, and yellow shades, just like fire. This unique gemstone was born in fire in the ancient volcanoes of Mexico where small pebbles of fire opal are found embedded in lava flows. Use fire opal to add some spice to any accessories you are crafting and you will be sure to make a statement however you choose to adorn this ancient gemstone.
You might also be interested in: Orange Gemstones
Share the Jewelry Love
Shop your favorite photos and share your own with #JTVjewelrylove for a chance to be featured!