From loose gemstones to mineral specimens, expand your gemological education and explore your own gemstone journey.

Tune in and watch Gem Discoveries by gemstones.com Mondays at noon ET.
Watch Now!
Oh no! We couldn't find any content matches for ""

Shop By Category
Sorry, you may only compare up to 4 items. Please remove an item to add a new one.
Gemstone Information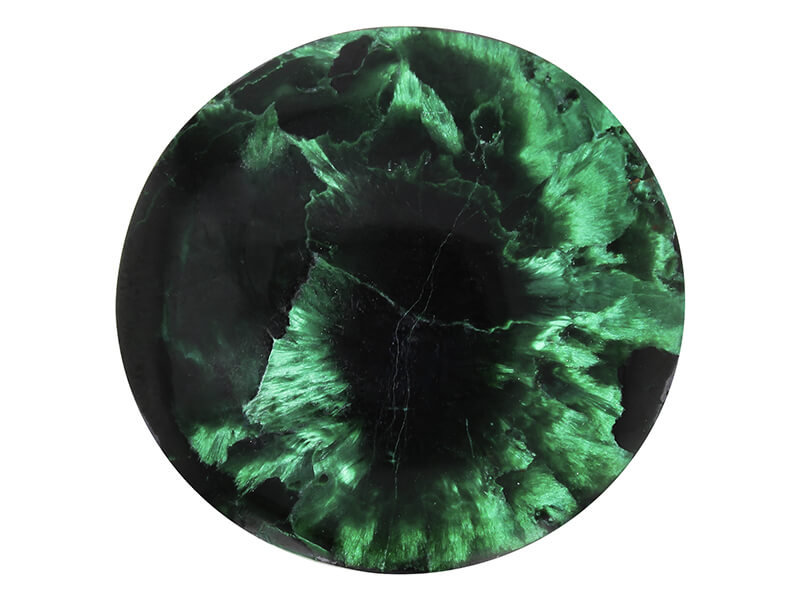 Gemopedia™
Malachite is generally opaque and comes in a vivid bluish green to green color. It is usually banded in two or more tones of green and may have a subtle sheen. This gem is a secondary copper mineral and is commonly found in conjunction with azurite, a bold blue copper carbonate mineral. A mix of the two minerals is often called azurmalachite.
Loose Malachite Stones
Make your hand-crafted jewelry stand out with the help of glittering green malachite gemstones.This stone has been mined since the time of ancient Egyptian civilizations, and continues to be cherished as a stone with healing properties. Allow Malachite to adorn your next handmade jewelry piece.
You might also be interested in: Masasi Blue Garnet Gemstones
Share the Jewelry Love
Shop your favorite photos and share your own with #JTVjewelrylove for a chance to be featured!