From loose gemstones to mineral specimens, expand your gemological education and explore your own gemstone journey.

Tune in and watch Gem Discoveries by gemstones.com Mondays at noon ET.
Watch Now!
Sorry, you may only compare up to 4 items. Please remove an item to add a new one.
Gemstone Information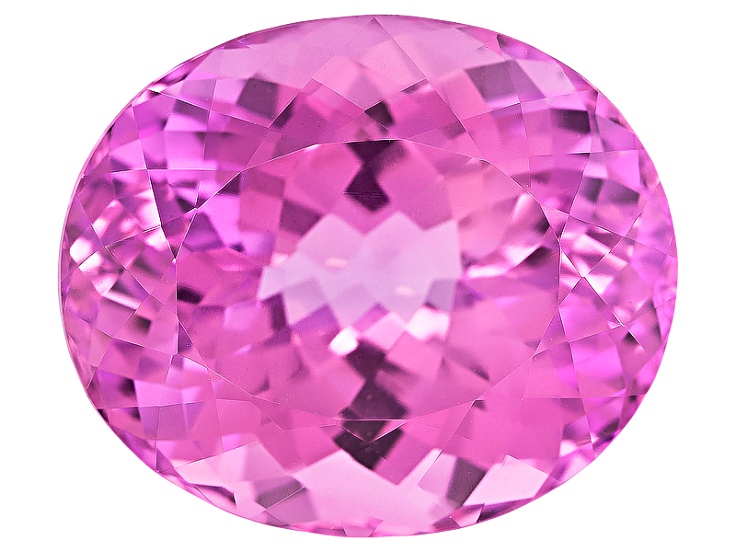 Gemopedia™
Kunzite is the pink to violetish purple variety of spodumene. The stone gets its color from trace amounts of manganese. Kunzite is better known than other spodumene varieties like hiddenite (green) and triphane (yellow). To obtain the best color and saturation in a stone it must be faceted with the table perpendicular to the length of the rough crystal. Kunzite often forms in large crystals that are highly sought after by mineral collectors. Kunzite displays strong fluorescence and phosphorescence that also makes it attractive fluorescent mineral collectors.
Loose Kunzite Stones
Be pretty in pink when you shop the loose kunzite gemstone collection to complete your handcrafted jewelry pieces. Only discovered at the beginning of the 1900s, kunzite is growing in popularity due to it's pale-pink transparent nature. Though unique and beautiful, kunzite is rather affordable, making it the perfect centerpiece for a ring or necklace. Don't take our word for it, check out the newly-reduced kunzite collection here!
You might also be interested in: Kyanite Gemstones
Share the Jewelry Love
Shop your favorite photos and share your own with #JTVjewelrylove for a chance to be featured!