From loose gemstones to mineral specimens, expand your gemological education and explore your own gemstone journey.

Tune in and watch Gem Discoveries by gemstones.com Mondays at noon ET.
Watch Now!
Sorry, you may only compare up to 4 items. Please remove an item to add a new one.
Gemstone Information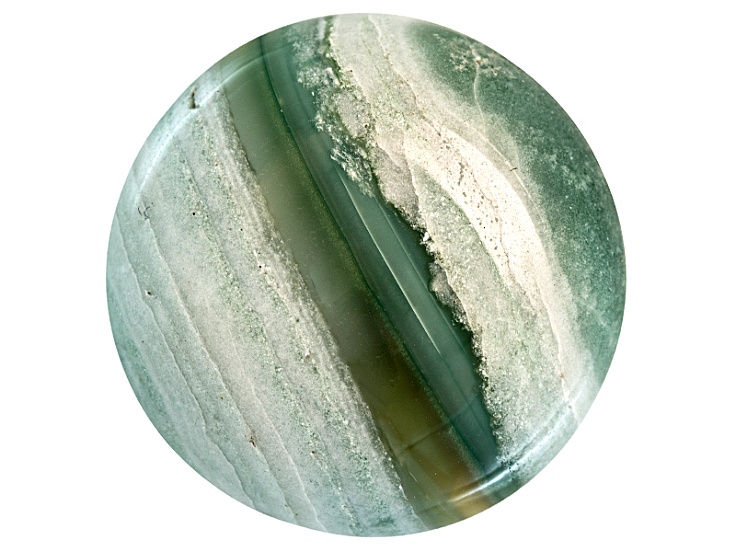 Gemopedia™
Chalcedony is a broad gemstone family of many varieties of cryptocrystalline quartz gemstones. Chalcedony usually has a waxy luster and appears in a great variety of colors including blue, white, buff, tan, green, red, gray, black, yellow or brown. Different colored varieties of chalcedony have individual names including agate (banded), bloodstone (green with red spots), chrysoprase (apple green), carnelian (orange to red), flint (dull gray to black), jasper (spotted red, yellow, brown or green) and sard (light to dark brown).
Loose Chalcedony Stones
Perfect for pendants and much, much more, the wondrous chalcedony gemstones available from JTV make for exquisite additions to any jewelry collection. Browse the variety of chalcedony stones and select the piece that will feature perfectly in a necklace made for you or someone special. At JTV you can always count on finding an incredible selection of jewelry available at an equally extraordinary value.

This beautifully banded gemstone has been in use for millennia. Found in a wide range of colors, chalcedony gemstones have been used to create tools like knives since as early as the Bronze Age. However, for nearly as long, chalcedony has been put on display in jewelry, the seals of royalty and many more decorative settings. As can be plainly seen, its fit for use in stunning jewelry persists to the present day, whether it's gradients of green, red or otherwise that you seek showcase.

At JTV you'll also find myriad styles of colored chalcedony stones and settings to choose from. Explore majestic multicolored agate jewelry, deep red jasper gemstones and onyx necklaces in beautiful greens, pinks and black varieties. Regardless of whether you're eyeing chalcedony stones and jewelry to bolster your own jewelry box or to give to someone else, there's certainly no shortage of spectacular choices.

No matter what kind of jewelry you're looking for, you can always expect to find elegant jewelry at alluring prices. Discover bracelets, earrings and more from JTV today, and beautify yourself from head to foot with items that suit any style and prices that fit any budget.
You might also be interested in: Chrome Diopside Gemstones
Share the Jewelry Love
Shop your favorite photos and share your own with #JTVjewelrylove for a chance to be featured!